Gold Chart 1998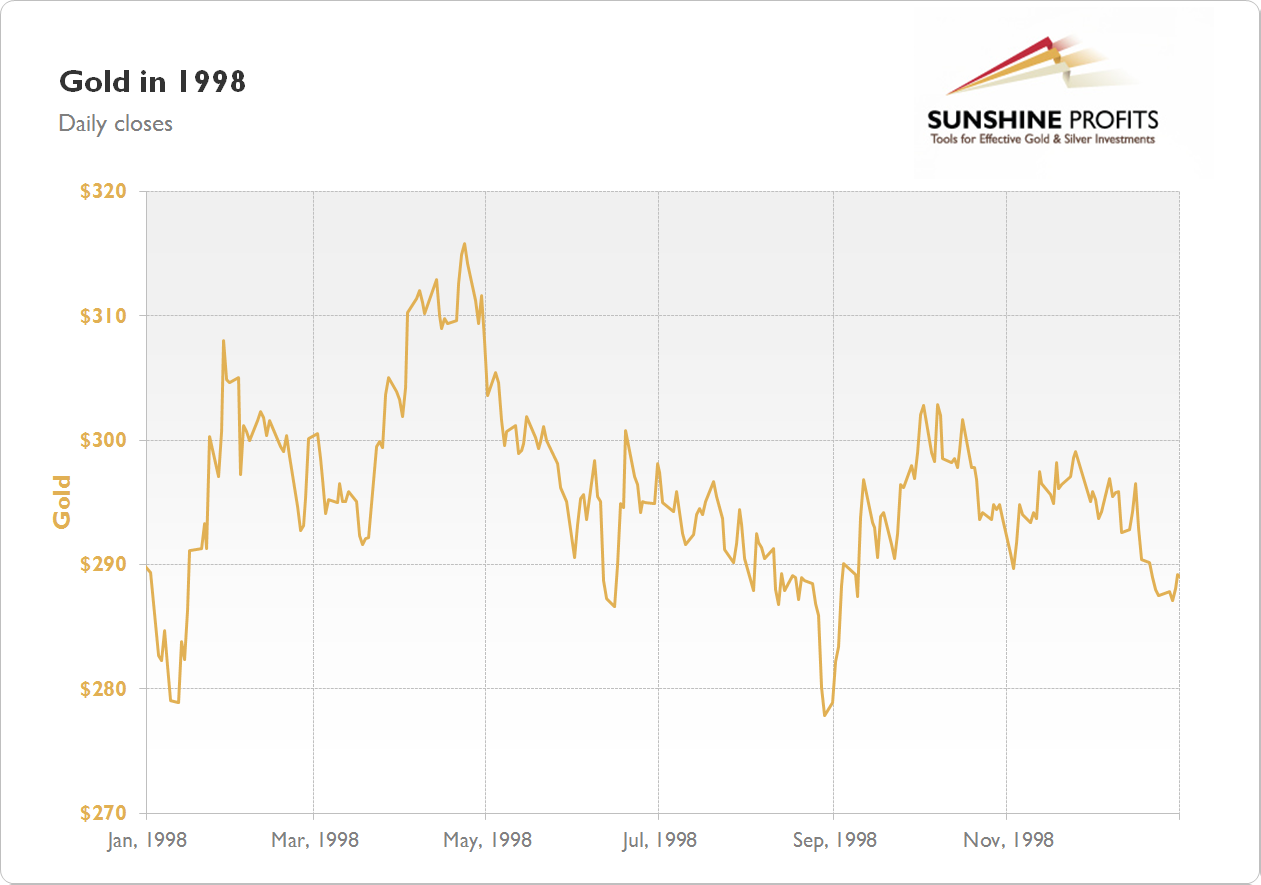 (clicking on the chart will expand it)
Gold price chart for 1998 shows that for most part of the year gold was fluctuating along the level of $300.00. It was gaining until late April. The yearly high was formed on April 23 at $315.80. Then, the price of gold was declining until late August. The yearly low was formed on August 28 at $277.90. Overall, gold lost $0.70 (0.24%) in 1998. The final close of the year was $289.20.
We invite you to also check out charts with our in-house developed indicators for gold, silver and mining stocks.
To stay up-to-date regarding the latest developments on the precious metals market please sign up for our free mailing list. You'll get access to our Gold & Silver Trading Alerts for 7 days and much more. Sign up today!
No credit card required
Gold Alerts
More
Status

Status

Status