Don't fight the emotionality on the market – take advantage of it!
Przemyslaw Radomski, CFA
About the company
Sunshine Profits is built around the belief that we are in a secular bull market in all commodities and that precious metals will be among its greatest beneficiaries. Having established long term trends, our investment strategy focuses on evaluating low-risk entry points, as well as timing potential tops.
"Does something really work over the long run?" -- that's the big question we strive to answer.
We're proud of the value that SP proprietary indicators, tools and weekly market analysis bring to our customers. We are proud to be the first to find important, but still largely unknown relations, that influence gold prices, such as the one combining seasonal tendencies with expirations of derivatives.
We understand that quality doesn't come cheap. We spend many, many months on research and development of each of our tools -- and we leave nothing behind, we give our best to you. That's why, as our valued customer, you can be confident: what you get from us is always of greatest quality, usefulness and profitability.
About the founder
Sunshine Profits was founded in 2008 by a financial scientist and successful investor, Przemysław Radomski, CFA (PR) as a response to the lack of quality guidance for precious metals investors, especially when it comes to timing volatile markets.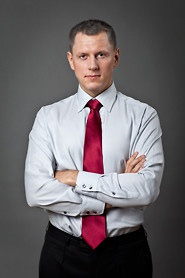 As a CFA charterholder, PR shares the highest standards of ethics, education, and professional excellence for the ultimate benefit of society. He also holds a master's degree in Finance and Banking, and is currently writing his thesis after having finished his PhD studies in Economics.
Being passionately curious about the market's behavior, PR uses his statistical and financial background to question the common views and profit on the misconceptions. His time is divided mainly between analyzing various markets with emphasis on the precious metals, managing his own portfolio, writing commentaries, and designing financial software.
PR invested his time and effort into building a world-class team of analysts for performing research, finding correlations and investigating historical patterns -- so that you, the customer, can focus on effectively growing your portfolio. PR is the author of Sunshine Profits' Gold & Silver Trading Alerts and many of company's investment tools.
About Sunshine Profits' Authors
Nadia is a private investor and trader, dealing in currencies, commodities (mainly crude oil), and stocks. Using her background in technical analysis, she spends countless hours identifying market trends, major support and resistance zones, breakouts and failures. In her writing, she presents complex ideas with clarity that enables you to easily understand market changes, and profit on them. Nadia is the person behind Sunshine Profits' 3 premium trading services: Forex Trading Alerts, Oil Trading Alerts, and Oil Investment Updates.

Arkadiusz Sieroń is a certified Investment Adviser. He is a long-time precious metals market enthusiast, currently a Ph.D. candidate, dissertation on the redistributive effects of monetary inflation (Cantillon effects). Arkadiusz is a free market advocate who believes in the power of peaceful and voluntary cooperation of people. He is an economist and board member at the Polish Mises Institute think tank. He is also a Laureate of the 6th International Vernon Smith Prize. Arkadiusz is the author of our monthly Market Overview reports and Gold News Monitor.

Stock market strategist, who has been known for quality of his technical and fundamental analysis since the late nineties. He is interested in forecasting market behavior based on both traditional and innovative methods of technical analysis. Paul has made his name by developing mechanical trading systems. Paul is the author of Sunshine Profits' Stock Trading Alerts.

Mike is a quantitative analyst whose investment approach is grounded in empirical evidence and common sense.

A holder of 2 master's degrees, in quantitative methods and finance, he researches economic uncertainty, portfolio management, and investor behavior.

Mike puts his knowledge into practice in many of our products that you love, including Investment Tools and Bitcoin Trading Alerts.
Try Sunshine Profits
it's all about you.
Enter a new era of trading and investing with our premium products free for 1 week. Newsletter is included.
No credit card required