Gregory Bergman
Editor-in-chief, CapitalWatch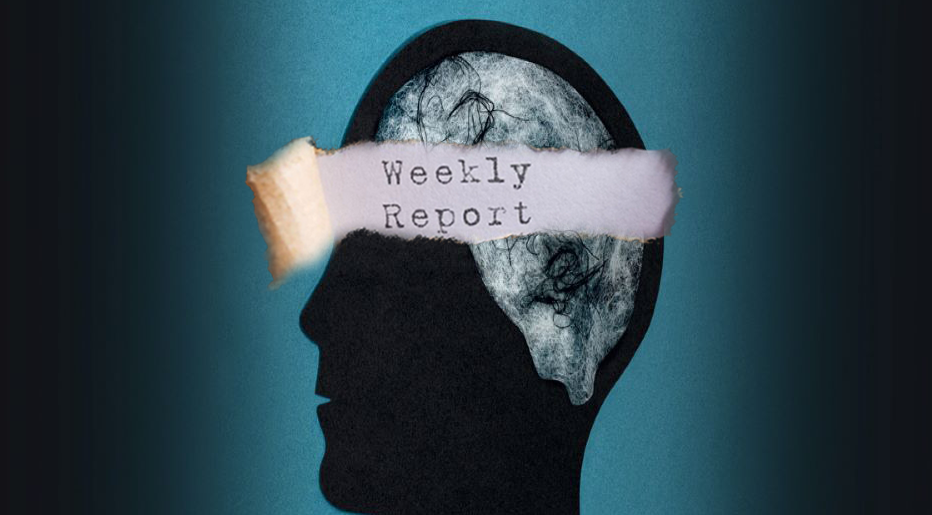 I may have found the secret to pitch-perfect stock picking. Or it might just have been good luck--not getting Covid-19 but picking winners when I did. But honestly, I think it was less good fortune and more of a fatigue-driven inability to second-guess or overthink stocks you just know are good picks. The news and the market move so fast these days that exercising a modicum of patience has become increasingly difficult. But in the fog of infirmity, patience is easy when you can't muster the energy to obsessively check your positions every few minutes to the point of letting anxiety, rather than good sense, take the wheel.
So how did I get Covid?
First, I am willing to put my Covid-19 warning bonafides up against anyone. Since late January of last year, I was telling everyone I know to wear a mask and run for the hills to the point of being labeled Chicken Little. I told my staff to stay home and lock the doors before I even got approval from management back in the first week of February. I went so far as to abscond to the woods of New Hampshire leaving my live-in girlfriend "abandoned" in our Brooklyn apartment (she was invited for the record). Now, while we have learned more about the nature of the coronavirus--whom it mostly kills, how to treat it, and how it spreads, I stopped packing a bit, went to the beach and other outside venues while still exercising a healthy degree of paranoia and precaution (stories of these long haul Covid-19 sufferers particularly scared me). Other than that I remained double masked indoors and didn't do anything to put myself in harm's way.
And then, just last week, less than a fortnight from a vaccine, I get the friggin' virus. Where and how? Well, I did fly for the first time but they say the air is 99% replenished every four minutes with new air. I don't understand how that works without opening a window. Maybe Frontier, the airline I flew, is lying? Discount airliner Frontier Airlines, which went public a few weeks ago, may not be a "fly" but it is a "buy," The airline has shown impressive growth over the last decade but it is trading at about 17.25 times what it made in 2019--and 2021 is not going to be a better year. The stock is overvalued right now (not doing what it did in 2019 this year) but will see short term pop in the travel rebound, and longer-term the valuation will be justified.
But there are better buys in airline stocks: Shorter term, I like American Airlines, long-term I like Southwest and Delta. For a big upside but a real chance at a downside (and by downside, I mean bankruptcy) the regional discount European airline EasyJet may be a risk worth taking. I recommended back when it was trading around 600 GBX and now it is just under 1000 GBX. If you got in then get out and stay out. If not, the stock was trading at 1500 GBX before its pandemic nightmare began which represents a significant upside if the comapny survives and climbs back to that share price.
Anyway, I didn't get it on a flight.
No, I most likely got it at the mall in San Juan where I had to go after my phone and computer broke on the same no-bueno day (I can't get into specifics for professional and personal reasons--suffice is to say that, to my knowledge, there is no warrant outstanding for me in Puerto Rico).
So, I am going to blame Best Buy or T-Mobile, two stores I had to spend time in—the most time I have spent indoors with anyone other than close family members. Best Buy is a hold; while it might move shorter-term on its likely pop on an attempt to attack Amazon Prime, long term, the company will succeed but over the next 12 to 18 months I do not see a ton of upside or big gains here. Better to buy its target, Amazon.
As for T-Mobile, long-term I like it on its 5G prowess and its customer acquisition stats which are illustrating that the company can continue to eat into competitors' market share.
But maybe I didn't get it there either. It is possible I used too many dollars that had exchanged too many hands. How I may have used (or misused) a dollar bill that would have led to an infection in Puerto Rico is neither important nor worth risking the recoil of my colleagues or my bosses. Suffice is to say I didn't lick them. Shoot, I probably did that too.
Anyway, not to bury the lede: So what stocks did I buy as the Covid set in and my attention turned to trying not to worry about ending up on a ventilator in between binge watching Hulu and Netflix through my Roku? Well, Roku was one and in that space I also like FuboTV, a streaming stock to buy on the dip. I also bought more General Motors and more Boeing and more American Airlines and more Microsoft and more Amazon and more Bitcoin and Ethereum—the latter two made up the vast majority of my Covid-19-driven total investments. I bought a very large (for me) call option on Microsoft expiring way out in September a couple months back, only to see the stock get banged up in the anti-tech reopneing trade. Down over 40%, I may have panicked and sold had it not been for the patience my Covid-19 sickness provided. A new military contract for $21.9 billion moved the stock back where it should be. My option is very much in the green--but I see the stock going up another 10 to 15% by the fall.
I also bought ADT on (the only news I read—or rather listened to— during my sickness) that the U.S crime rate is skyrocketing and is only expected to get worse. I like that stock as well as gun stocks on any Biden effort to enact even the most uncontroversial gun control as well as big infrastructure and EV plays. Stay in Bitcoin and off of BloombergTV and off of Twitter or BloombergTV so as not to second-guess yourself. Sometimes a little temporary brain fog (hopefully temporary) can help one see the forest through the trees and bet on big trends with confidence. Forget inflation and debt spending—a bull market is here to stay in certain segments over the next few years.
This year is going to be the year of cryptocurrency, big beaten-up stocks like Boeing, EV plays, big tech like Microsoft and Google, online dating nonsense like Bumble, and, stocks focused on chips or the cloud. I like Western Digital for one of my top tech picks this year. If I am wrong, you can blame Best Buy or T-Mobile or Puerto Rico or Frontier Airlines or China or, if you really must, you can blame me.
P.S.
I apologize for not including stock symbols as usual but opting to only bold the trades instead. Call it brain fog or, more likely, a decision post-Covid-19 not to avoid tedium at all costs.
Sorry, doctor's orders.
Gregory Bergman
Editor-in-chief, CapitalWatch
CapitalWatch Disclaimer
CapitalWatch has no business relationship with any company whose stock is mentioned in this article. Information provided is for educational purposes only and does not constitute financial, legal, or investment advice.
Back