Silver Chart 2004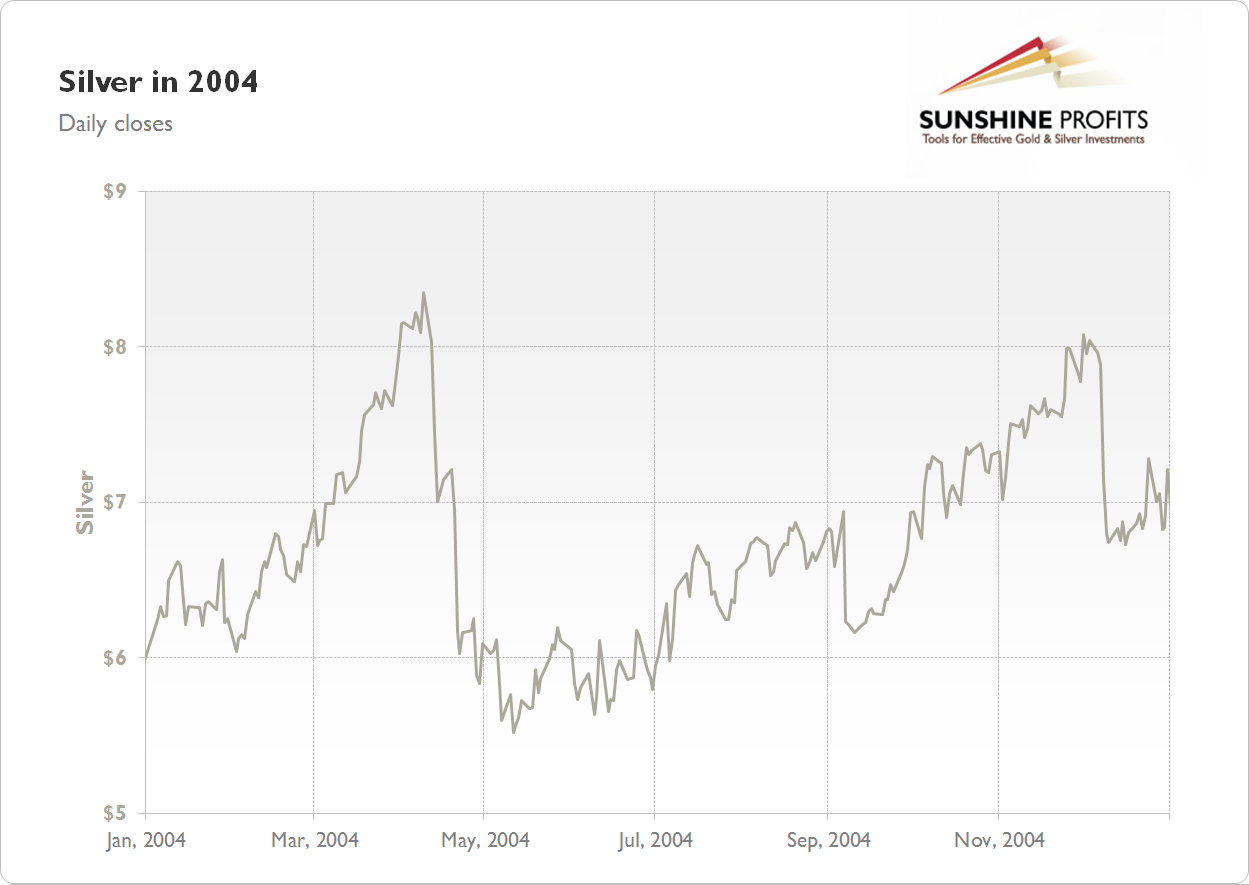 (clicking on the chart will expand it)
Silver price chart for 2004 shows that silver was gaining in the first three months of the year. The yearly high was formed on April 9 at $8.35. Then it was sharply moving down for a month. The yearly low was formed on May 11 at $5.52. In the following months silver was slowly retracing this sell-off. Overall, silver gained $1.25 (20.87%) in 2004. The final close of the year was $7.21.
We invite you to also check out charts with our in-house developed indicators for gold, silver and mining stocks.
To stay up-to-date regading the latest developments on the precious metals market please sign up for our free mailing list. You'll get access to our Gold & Silver Trading Alerts for 7 days and much more. Sign up today!
Gold Alerts
More
Status

December 8, 2023, 7:03 AM

Status

December 7, 2023, 4:05 AM

Status

December 6, 2023, 9:34 AM
Dear Sunshine Profits,