Silver Chart 1990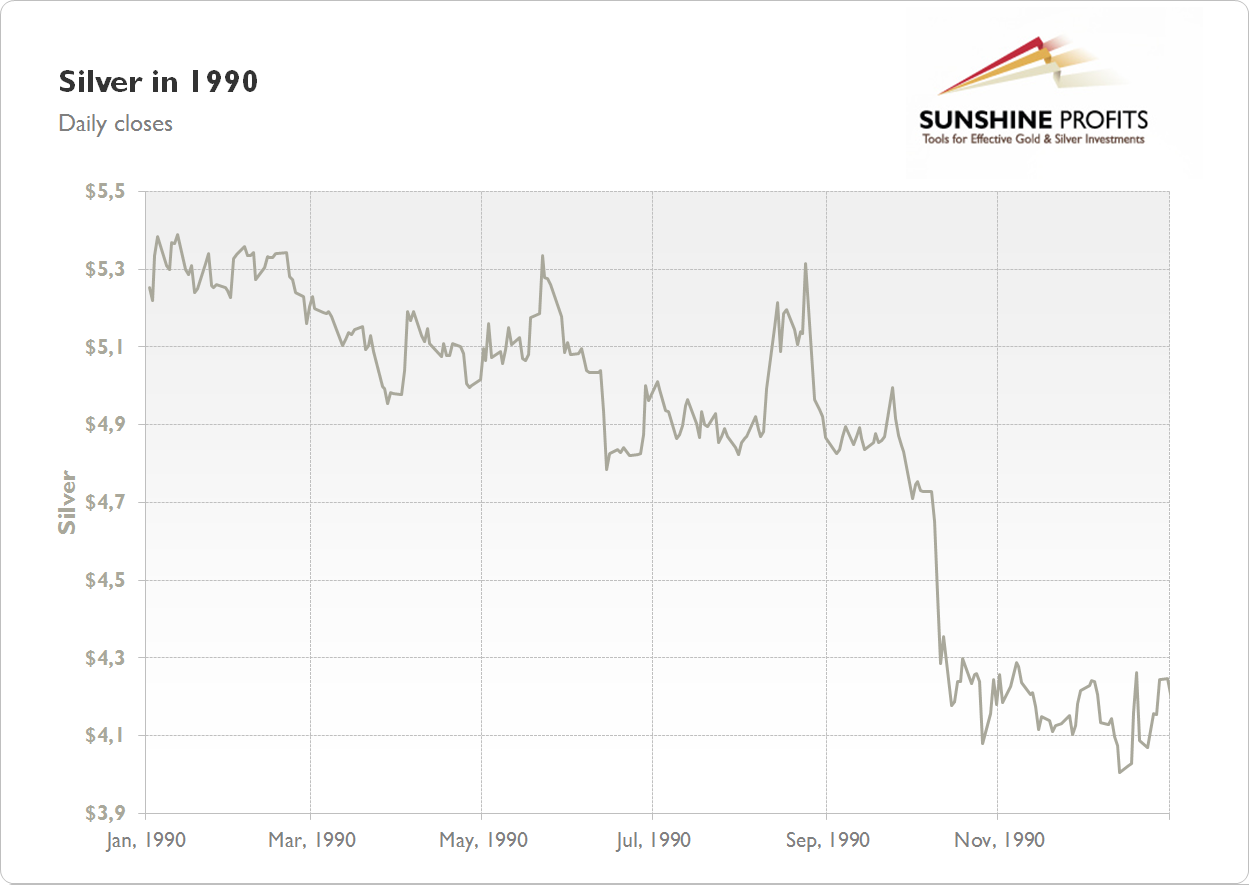 (clicking on the chart will expand it)
Silver price chart for 1990 shows that silver was in a slightly declining consolidation until early October. The yearly high was formed on January 12 at $5.39. In the last three months of the year silver was declining. The yearly low was formed on December 14 at $4.01. Overall, silver lost $1.01 (19.15%) in 1990. The final close of the year was $4.25.
We invite you to also check out charts with our in-house developed indicators for gold, silver and mining stocks.
To stay up-to-date regarding the latest developments on the precious metals market please sign up for our free mailing list. You'll get access to our Gold & Silver Trading Alerts for 7 days and much more. Sign up today!
Gold Alerts
More
Status

December 1, 2023, 10:30 AM

Status

November 30, 2023, 8:04 AM

Status

November 29, 2023, 10:54 AM
Dear Sunshine Profits,