Please log in to read the entire text.
If you don't have a login yet, please select your access package.
I'm usually not posting/sending anything over the weekend, but this time I decided to make an exception, as we're so close to taking profits from the current long positions and re-entering the short ones. And because I have some good news to share.
Getting to the point, Friday's session, where we saw reversals in gold, miners, and stocks, suggests that what I wrote previously remains up-to-date. The odds are that the short-term rally will continue, at least for a short while.
You see, both: stocks and juniors have reached important support levels yesterday. The support that the S&P 500 reached was more important, so let's start with it.
On Friday's I wrote the following:
On a very short-term basis, junior miners could be driven by stock market moves. Meanwhile, the stock market appears to be repeating its very recent consolidation pattern.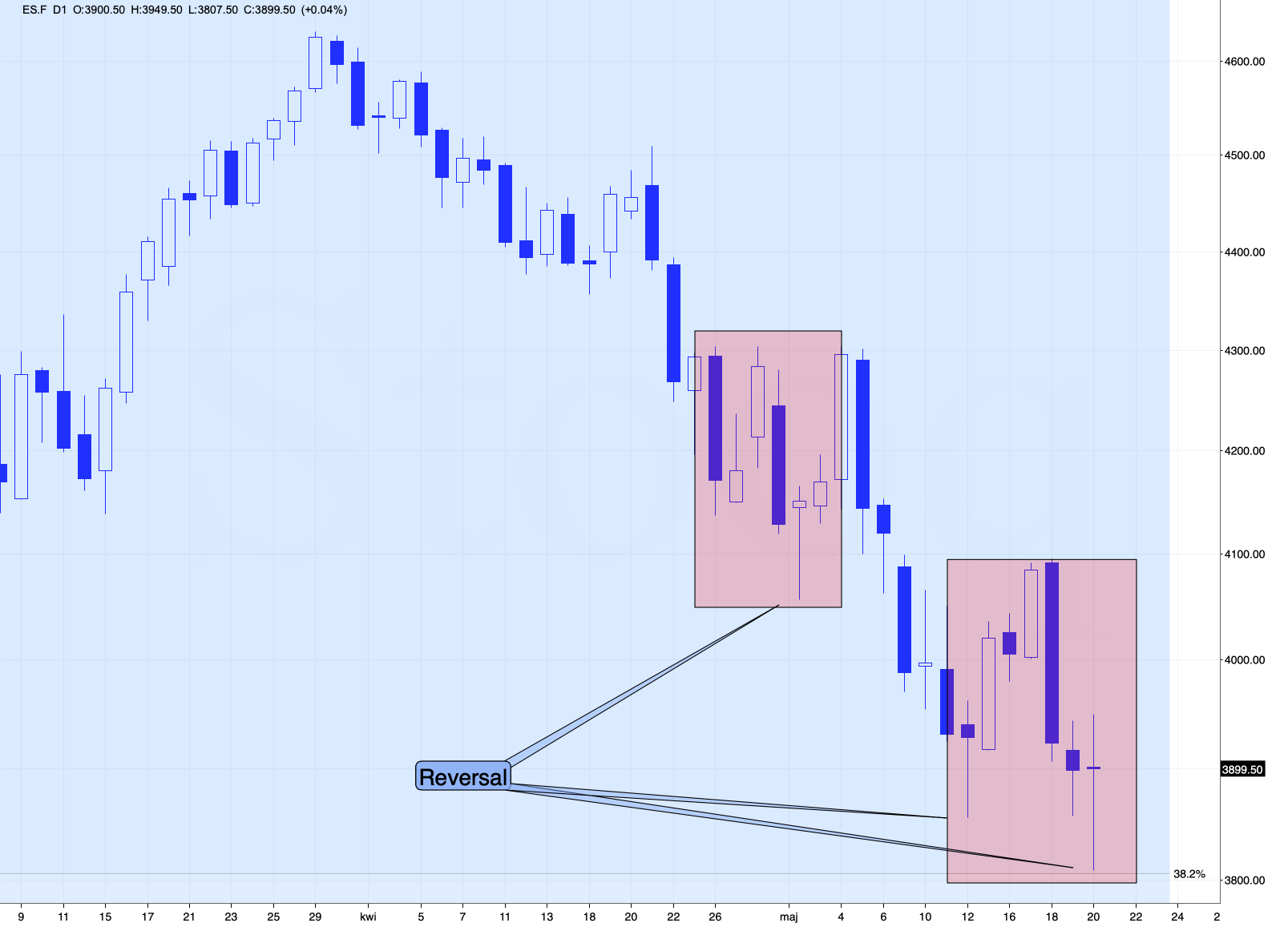 After stocks' initial rebound (late April), they declined once again, and then they rallied back up to their previous high before sliding to new lows.
So far, we're seeing something similar. The initial rebound was indeed followed by a sharp decline. In fact, even the intraday performance is similar. The daily decline was big and sharp, and it was followed by a daily reversal. What followed then was a small daily rally and then a huge daily rally, which was the final top.
If history rhymes, then perhaps today's or Monday's (or Tuesday's) rallies will be significant and take stocks to the final short-term top. This could correspond to a short-term top in junior miners as well.
The above would fit the scenario in which the miners continue to rally for the next 1-3 days.
What happened yesterday made the two situations even more alike. Stocks declined below the initial lows and then reversed profoundly before the end of the day, closing slightly (but still) higher.
If history rhymes – as it usually tends to – we're likely to see higher stock market values in the next 1-3 days. That's likely to support higher junior mining stock prices.
Also, let's not forget about the forest while looking at the trees. Yesterday's intraday low in the S&P 500 was 3810.32, which was just about 5 index points below my initial target for this short-term decline at the 38.2% Fibonacci retracement based on the entire 2020 – 2022 rally.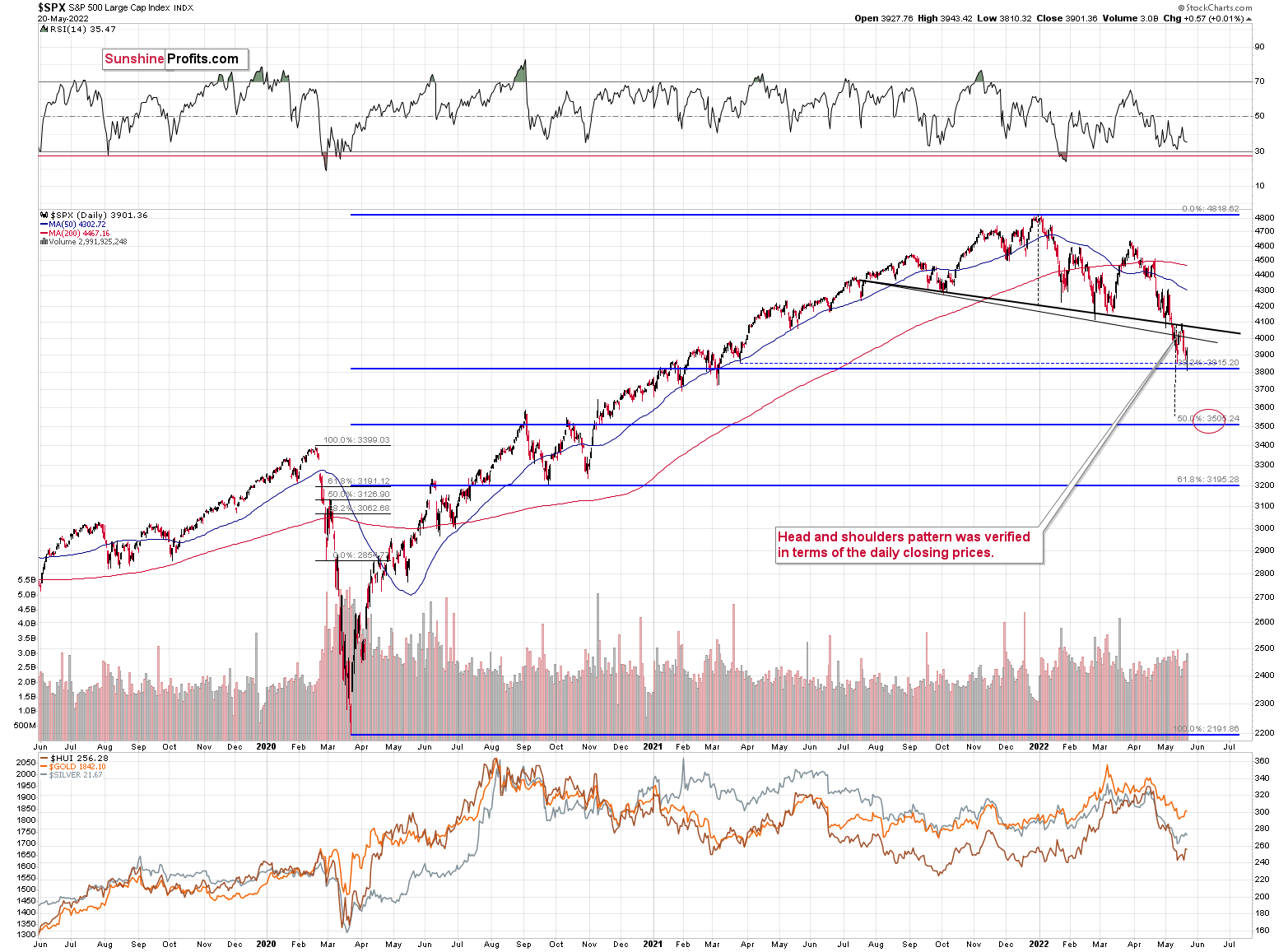 This means that the odds for a short-term rally in stocks have greatly increased.
Gold moved slightly higher as well.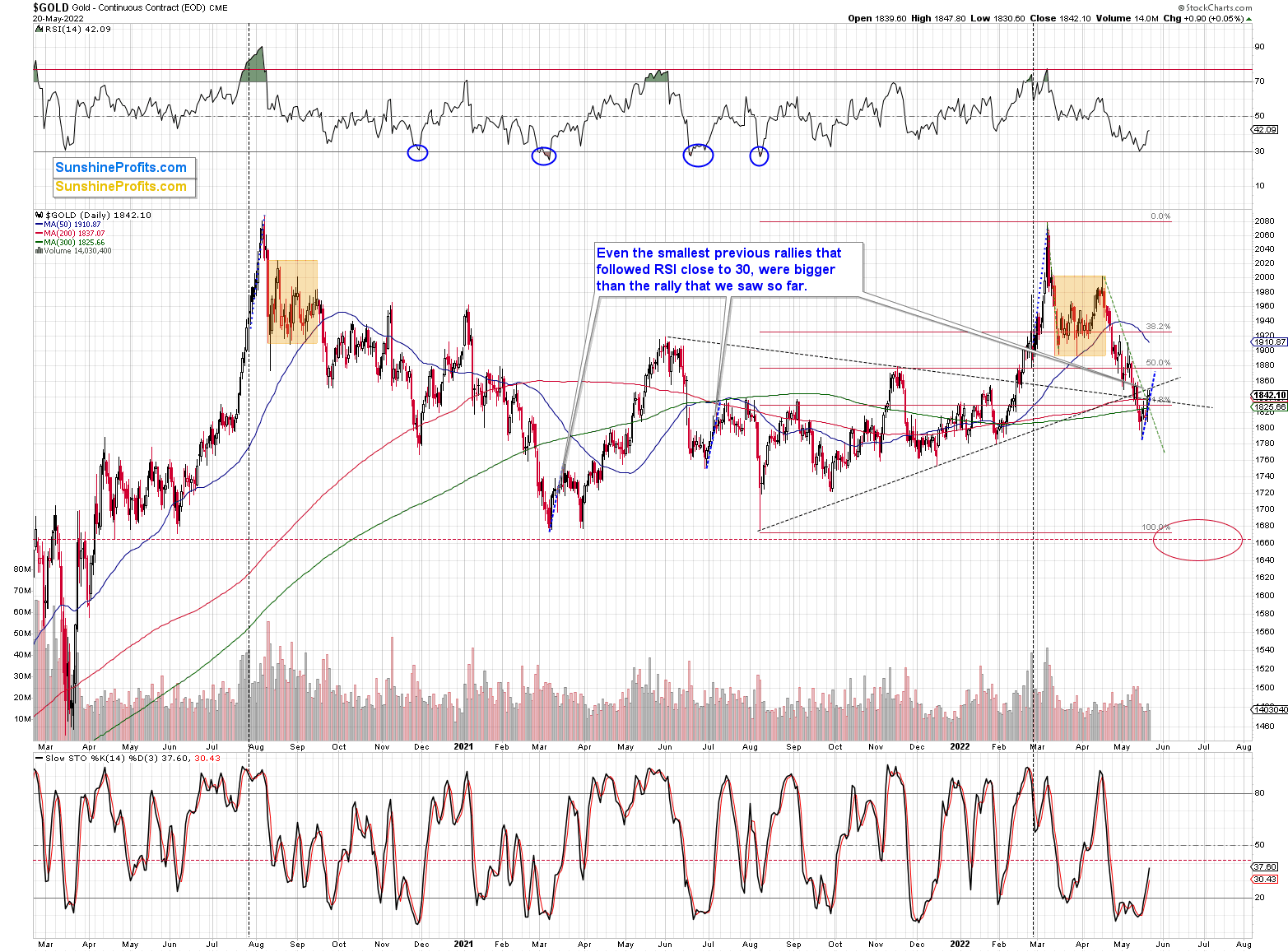 That's important to note, because the USD Index moved higher by 0.42 yesterday, which "should have" caused gold to decline. It didn't – gold showed immediate-term strength. This means that the odds are that its rally isn't over yet.
Also, silver declined by $0.23 yesterday, which means that it's definitely not outperforming gold. Therefore, the usual confirmation of a top (silver's immediate-term strength) is absent.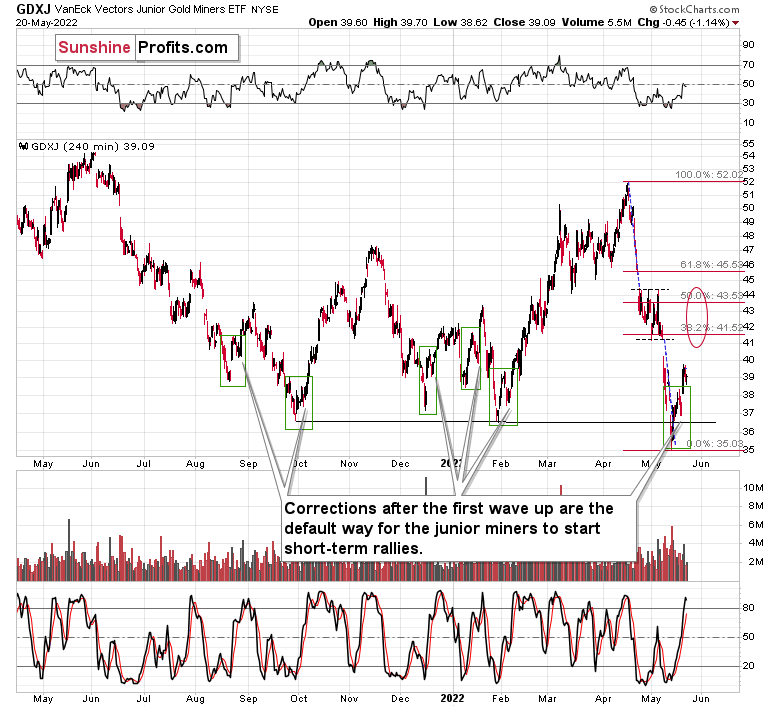 Looking at GDXJ's 4-hour chart doesn't provide us with any interesting clues – at least nothing that I haven't covered previously.
The 1-hour chart, however, tells us something very important.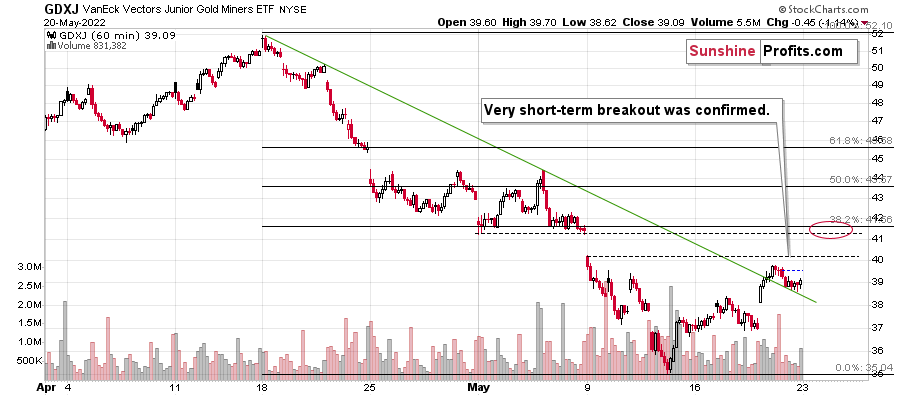 What we saw yesterday, was actually a verification of a very short-term breakout. The breakout was indeed verified, which means that junior miners can (and are likely to) now rally once again.
In other words, our profits from the long positions are likely to be taken off the table relatively soon, once they are even bigger than they are right now.
Thank you for reading our free analysis today. Please note that the above is just a small fraction of the full analyses that our subscribers enjoy on a regular basis. They include multiple premium details such as the interim targets for gold and mining stocks that could be reached in the next few days. We invite you to subscribe now and read today's issue right away.
Sincerely,
Przemyslaw Radomski, CFA
Founder, Editor-in-chief
Back