Please log in to read the entire text.
If you don't have a login yet, please select your access package.
Stocks gained for the third consecutive day on Thursday (Jan. 7) and hit record highs despite the unprecedented unrest in the U.S. Capitol in Washington.
News Recap
The major indices hit a trifecta of record highs and historic milestones. The Dow Jones closed above 31,000 points for the first time and gained 211.73 points, or 0.7%, to 31,041.13. The S&P 500 also gained 1.5% to close above 3800 for the first time, and the Nasdaq climbed nearly 2.6% to close above 13,000 for the first time. The Russell 2000 also gained 1.89%.
After Congress officially confirmed the election of Joe Biden as president, investors largely looked past the unrest in Washington and the unprecedented assault on the Capitol building by a mob of angry Trump supporters on Wednesday (Jan. 6). This was the first time since 1814 that the Capitol building was physically breached by hostile actors.
Investors were likely relieved that President Trump finally "conceded" (in his own way) through a statement that "there will be an orderly transition on January 20th."
The Democrat sweep in the Georgia Senate elections continued to be cheered by investors. While there were some initial concerns that the markets could react negatively, the likelihood of further stimulus with a Democrat President, Senate, and House, outweighed any concerns. Stocks hit especially hardest during the pandemic could benefit the most from this.
Jobless claims continue to stay somewhat level and beat expectations. Initial jobless claims came in at 787,000 for the week ending Dec. 31 and beat the estimated 815,000.
Microsoft (MSFT) and Alphabet (GOOGL) both gained more than 2%, while Apple (AAPL) rose 3.4%.
Walgreens Boots Alliance (WBA) led the Dow and rose 5.2% thanks to stronger-than-expected quarterly earnings. JPMorgan Chase (JPM) also advanced 3.3% after Bank of America upgraded it to buy from neutral.
Tech and consumer discretionary were the best performing sectors on the S&P 500 and rose 2.7% and 1.8%, respectively.
It's been two days after the U.S. Capitol was ransacked by an angry mob - and guess what? The markets keep going up! How can the markets keep going up when the centerpiece and symbol of American democracy was ransacked and breached by hostile actors for the first time since 1814?
It's pretty simple when you look at the bigger picture. Despite the horror, disgust, and embarrassing display, at the end of the day it has no bearing on the economy. Although Wednesday's events were a black eye for American democracy, they have nothing to do with stocks and the economy.
CNBC personality Jim Cramer had very comprehensive and to the point statements on the matter Thursday (Jan. 7).
"We see the chaos in Washington, but many believe the storming of the Capitol will be the highwater mark of discord. The election is finally over, the results are certified, the challenges are finished. There's a possibility of unity after years of polarization," he said. "The stock market's not a referendum on the state of the nation"
With encouraging ISM manufacturing data from earlier in the week, better than expected jobless claims, and political clarity, it makes some sense why the indices continue to hit all-time highs.
According to JJ Kinahan, chief market strategist at TD Ameritrade, Georgia's election results give investors "more clarity" by "solidifying Democrat control in Washington and increasing expectations of more stimulus to come...With the political tensions easing, more stimulus expected to help boost the economy, and coronavirus vaccines helping bring a measure of calm to investors and traders, it seems that the market can now focus on earnings season."
Goldman Sachs also expects another big stimulus package of around $600 billion. While this could be bad for the national debt and have long-term consequences, in the short-term, it could send the economy heating. Small-cap stocks surged as a result.
I still believe that there will be a short-term tug of war between good news and bad news. Many of these moves upwards or downwards are based on emotion and sentiment, and I believe there could be some serious volatility in the near-term. Although markets for now may be overly euphoric from the "Blue Wave", consider this. Although it has no direct bearing on the economy, the Capitol was still invaded. January 7th was also the deadliest day of the pandemic yet in America, with over 4,000 deaths (Jan. 7).
There was no pullback to end 2020 as I anticipated, but I still believe that markets have overheated in the short-term. I believe that between now and the end of Q1 2020 a correction could happen.
Carl Icahn seemingly agrees with me, and said to CNBC on Monday (Jan. 4), "in my day I've seen a lot of wild rallies with a lot of mispriced stocks, but there is one thing they all have in common. Eventually they hit a wall and go into a major painful correction."
National Securities' chief market strategist Art Hogan also believes that we could see a 5%-8% pullback as early as this month.
I do believe though that corrections are healthy and could be a good thing. Corrections are more commonplace than people realize and is normal market behavior. Only twice in the last 38 years have we had years WITHOUT a correction (1995 and 2017). I believe we are long overdue for one since there has not been one since the lows of March 2020. A correction could be a very good buying opportunity for what I believe will be a great second half of the year.
While there will certainly be short-term bumps in the road, I love the outlook in the mid-term and long-term once vaccines become more widely available. The pandemic is awful right now, and these new infectious strains out of the U.K. and South Africa are quite concerning. But despite this, I believe the positive manufacturing data released on Tuesday (Jan. 5), and the better-than-expected jobless claims (Jan. 7) are positive steps in the right direction.
The consensus is that 2021 could be a strong year for stocks. According to a CNBC survey that polled more than 100 chief investment officers and portfolio managers, two-thirds of respondents said the Dow Jones will most likely finish 2021 at 35,000, while five percent also said that the index could climb to 40,000.
Therefore, to sum it up:
While there is long-term optimism, there are short-term concerns. A short-term correction between now and Q1 2021 is very possible. But I do not believe, with conviction, that a correction above ~20% leading to a bear market will happen.
The premium analysis this morning will showcase a "Drivers and Divers" section that will break down some sectors that are in and out of favor. As a token of my appreciation for your patronage, I decided to give you a free sample of a "driver" and "diver" sector. Please do me a favor and let me know what you think of this segment! I'm always happy to hear from you.
Driving
Materials (XLB)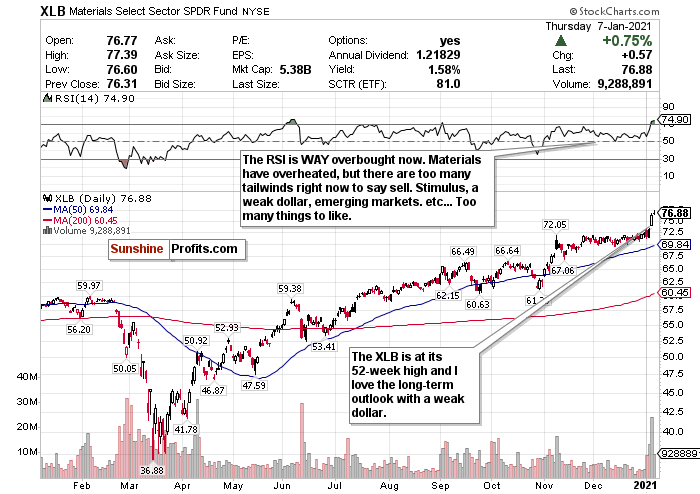 Figure 1 - Materials Select Sector SPDR Fund (XLB)
The ONLY reason that I can't say to buy materials via the XLB ETF, is that the RSI is severely overbought as the ETF continues to hit record highs. But I truly believe that materials could be one of the biggest winners in 2021 thanks to several macro-level tailwinds.
Materials companies could be some of the biggest beneficiaries of vaccines getting us back to normal. With this new stimulus package and a weakened U.S. dollar, materials could also surge. Historically, dovish economic policies and a weak U.S. dollar have benefitted materials.
Because materials largely benefit from a weak dollar, emerging markets and materials are also historically correlated. As I am very bullish on emerging markets for 2021, I believe that materials could follow suit.
On one hand, I believe that this sector could pull back further in the early parts of 2021 along with the broader market. On the other hand, with Democrats in full control of both the executive and legislative branches of the government, more stimulus and an even weaker dollar could be on the horizon.
I previously said that I do not foresee a consistent rally happening until the end of Q1 2020. But I could be changing my mind soon. There are simply too many things that could send materials to the stratosphere in the coming year. But I would still like to get the XLB ETF at a cheaper price for more upside. To tell you the truth, I may switch my call the second I see the RSI drop to a more manageable level. I love this sector.
For the time being, this is a short-term HOLD but a BUY on a pullback.
Diving
Communication Services (XLC)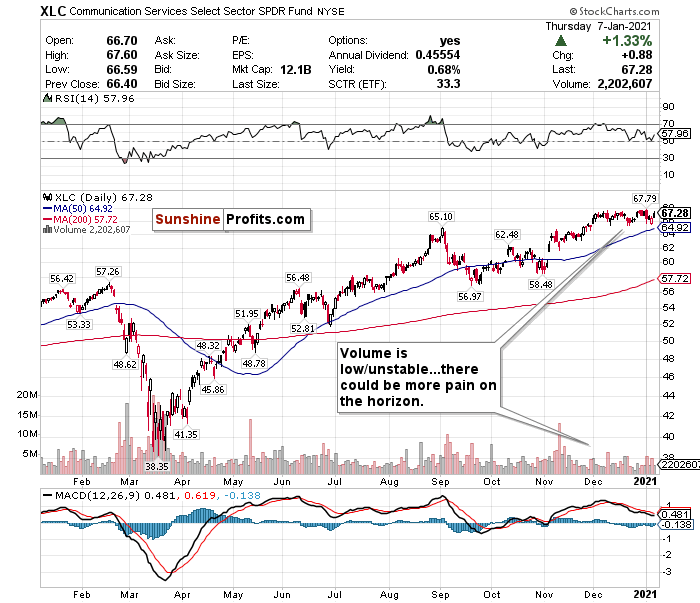 Figure 2 - Communication Services Select Sector SPDR Fund (XLC)
The XLC Communication Services ETF has had a strong week, but guess what? So has everyone else! Communications stocks simply do not excite me in 2021 and have not excited me in past years. Even when markets outperform, communications stocks tend to underperform.
While traditionally this is a good sector to find value in, right now I just don't see it. The ETF is trading near its 52-week high, but I see downside risk without the same type of upside potential as other sectors such as small-caps and materials.
The ETF's volume is already low and has been unstable too. This screams volatility to me.
I just can't see how you would benefit from buying into this sector. It is hard to foresee how this sector will truly benefit from a Democrat controlled government, vaccines, and 2021 reopening relative to other sectors. Therefore, I give it a SELL call.
Thank you for reading today's free analysis. If you would like to receive daily premium follow-ups, I encourage you to sign up for my Stock Trading Alerts to also benefit from the trading action described - the moment it happens. The full analysis includes more details about current positions and levels to watch before deciding to open any new ones or where to close existing ones.
Thank you.
Matthew Levy, CFA
Stock Trading Strategist
Back