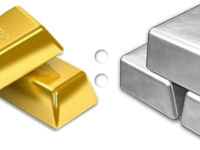 Gold:Silver Ratio Trading Strategy
In short, this report features gold:silver ratio trading strategies and it covers scenarios based on the phase in which the gold - silver ratio is at the time of your trade. It unlocks new opportunities for profiting from trading of the gold:silver ratio, and reveals a new approach - a fresh in-depth look complete with tell-all charts and ideas to increase your profits in the precious metals market.
For explanation of the gold-silver ratio, please visit our Dictionary section.
Back