The gold futures contract lost 0.16% on Tuesday as it continued to fluctuate within a short-term consolidation. On Friday the price bounced from $1,675 level. Gold is still trading within a relatively flat correction following April's advance. On April 14 it was the highest since November of 2012 and the high was at $1,788.80. Since then we've seen some profit-taking action and a potential downward reversal.
The price of gold is basically going sideways along $1,700 mark since early to mid April and it's trading above February-March local highs. So it still looks like a consolidation within a medium-term uptrend.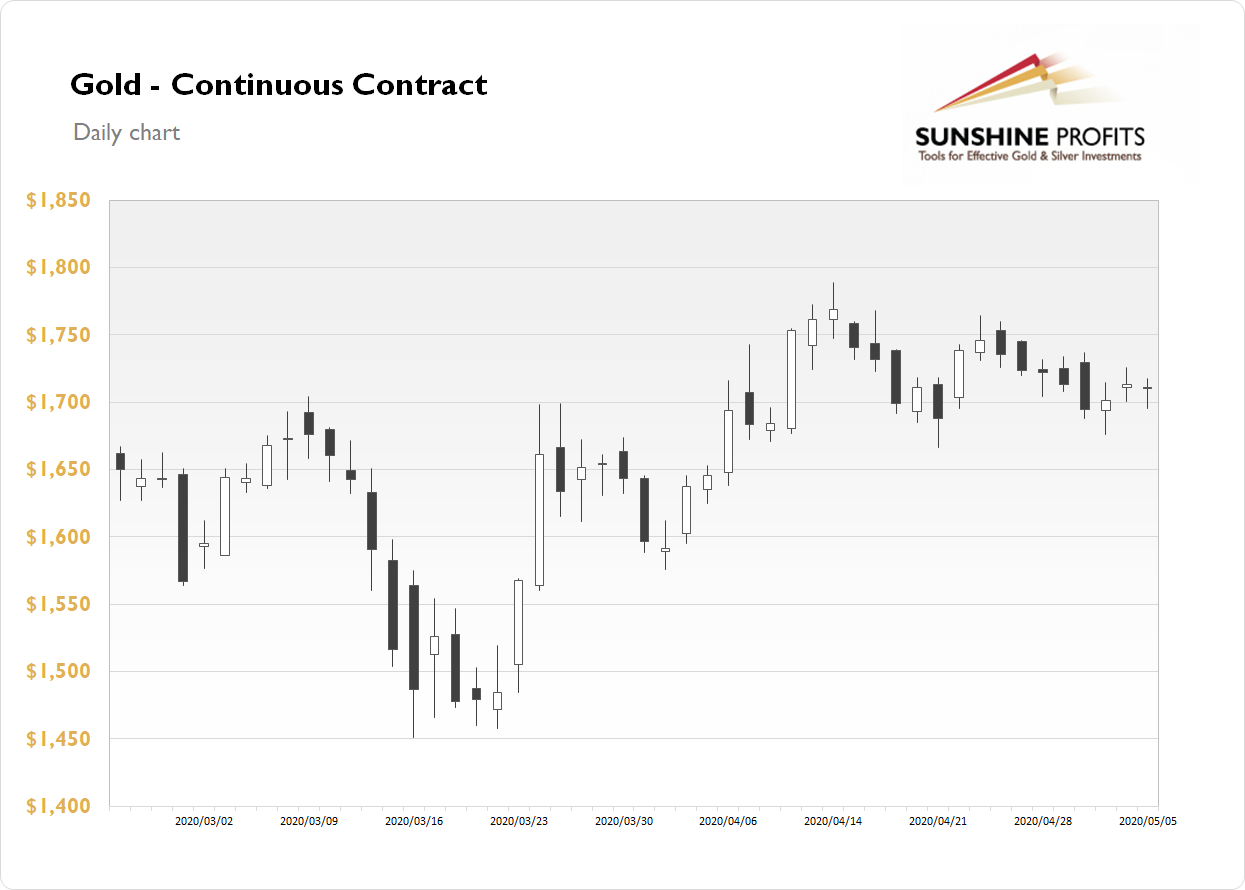 This morning, gold is 0.6% lower following the U.S. dollar relative strength, among other factors. What about the other precious metals? Silver gained 2.12% yesterday and today it is trading 0.5% higher. Platinum gained 0.80% on Tuesday and today it is 1.4% lower. Palladium lost 4.29% on Tuesday and today it is down 1.2%.
Yesterday's ISM Non-Manufacturing PMI release was slightly better than expected and the stock market went higher. Today, we've had the ADP Non-Farm Employment Change release at 8:15 a.m. The number exceeded -20 million, but it wasn't much of a surprise. The recent economic data releases have been revealing coronavirus damage to the economy. Investors will await Friday's U.S. monthly jobs data release. Take a look at our Monday's Market News Report to find out about this week's economic data releases.
Thank you.
Paul Rejczak
Stock Trading Strategist
Sunshine Profits - Effective Investments through Diligence and Care
Back