The gold futures contract gained 0.52% on Tuesday as it continued to fluctuate within a short-term consolidation. The market remains close to the price level of $1,700. Gold is still trading within a flat correction after its April's advance. On April 14 it was the highest since November of 2012 and the high was at $1,788.80. Since then we've seen some profit-taking action and a potential medium-term downward reversal.
The price of gold is basically going sideways along $1,700 mark since early to mid April and it's trading above February-March local highs. So it still looks like a consolidation within a medium-term uptrend.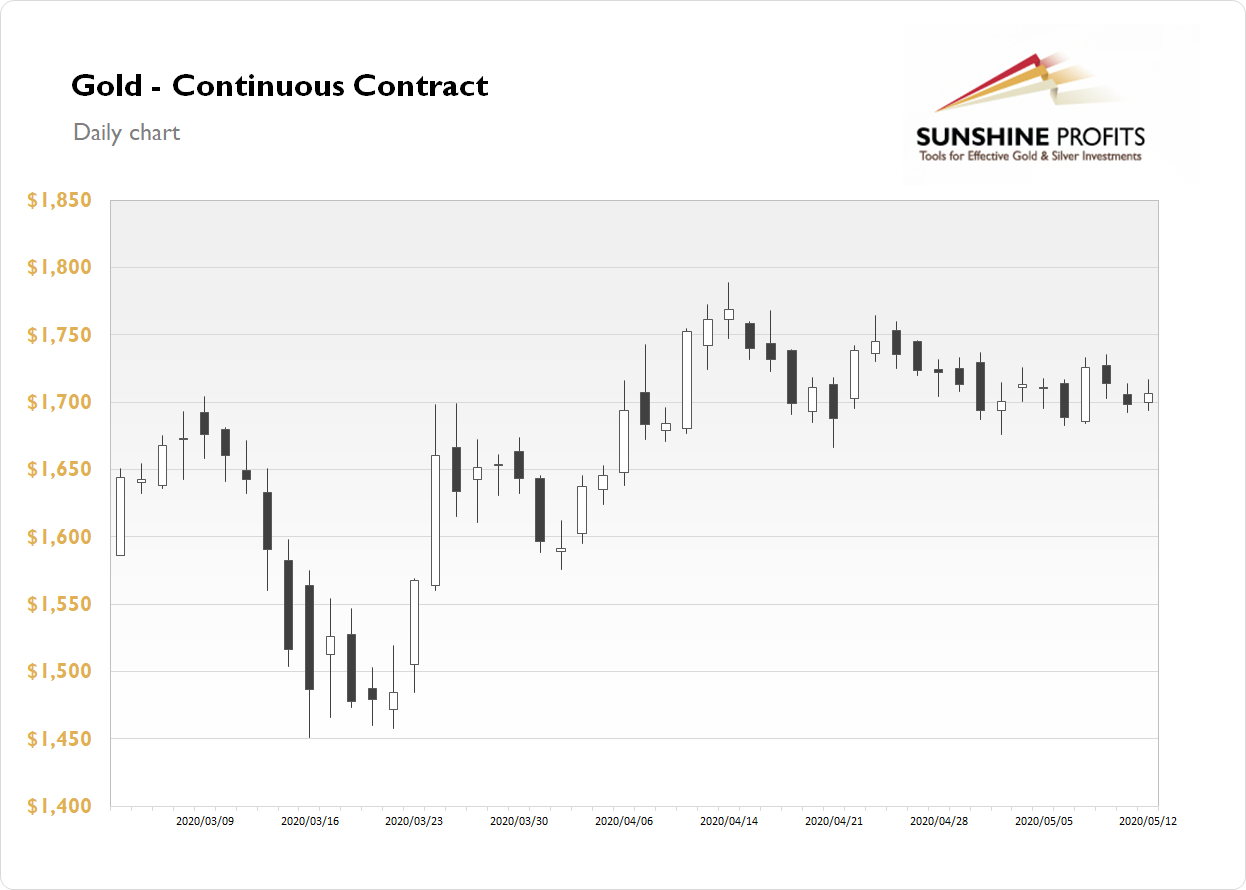 Gold is gaining 0.6% this morning, as it continues to trade above $1,700 mark. Global financial markets remain in a risk-on mode, as stocks are hovering close to their medium-term local highs. What about the other precious metals?: Silver gained 0.17% yesterday and today it is 0.9% higher. Platinum lost 0.50% and today it is up 0.9%. Palladium gained 0.4% and today it is 0.7% lower.
Last Friday's Nonfarm Payrolls and the Unemployment Rate release has confirmed coronavirus damage to the U.S. economy. Today's Producer Price Index came at -1.3% vs. expectations of -0.2%. The negative number was caused by the recent oil prices crash. We will now await Fed Chair Powell's speech at 9:00 a.m. and Friday's Retail Sales number release, among others. Take a look at our Monday's Market News Report to find out about this week's economic data announements.
Thank you.
Paul Rejczak
Stock Trading Strategist
Sunshine Profits - Effective Investments through Diligence and Care
Back