The gold futures contract lost 0.60% on Tuesday, as it retraced some of its week-long advance from last Wednesday's local low of $1,551.10. Investors reacted to the Fed' Jerome Powell's Testimony yesterday. The market continues to trade within a month-long consolidation following January 8 run-up to new medium-term high of $1,613.30.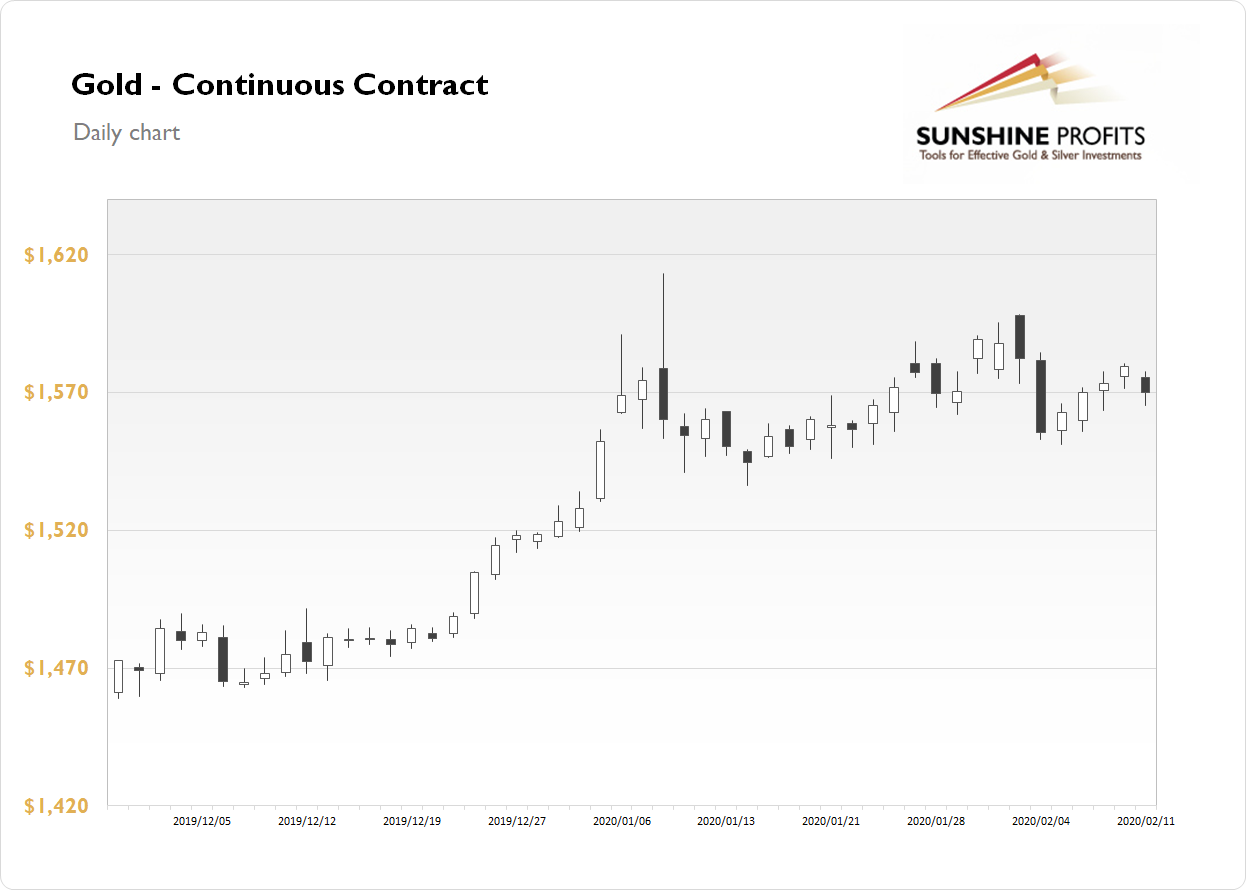 The gold is 0.2% lower, as risk-on assets are gaining this morning. The market trades along yesterday's local lows. What about the other precious metals? Silver lost 1.06% on Tuesday, as it retraced more of its recent advance. It is currently 0.6% lower. Platinum gained 0.68%, and right now it is 0.8% lower. Palladium gained 0.71% on Tuesday, as it fluctuated following last week's Thursday's sell-off. This morning it is down 0.4%.
The financial markets will be waiting for another day of the mentioned Jerome Powell's Testimony at 10:00 a.m. We highlighted it as the important economic event of this week in our yesterday's Market News Report.
Thank you.
Paul Rejczak
Stock Trading Strategist
Sunshine Profits - Effective Investments through Diligence and Care
Back