The gold futures contract lost 1.37% on Tuesday as it retraced Monday's and fell below $1,700 price level again. The market is trading within a short-term downward correction following early April rally. On Tuesday a week ago it was the highest since November of 2012. Gold was acting as a safe haven asset. The high was at $1,788.80. But since then we've seen some profit-taking action and a potential downward reversal.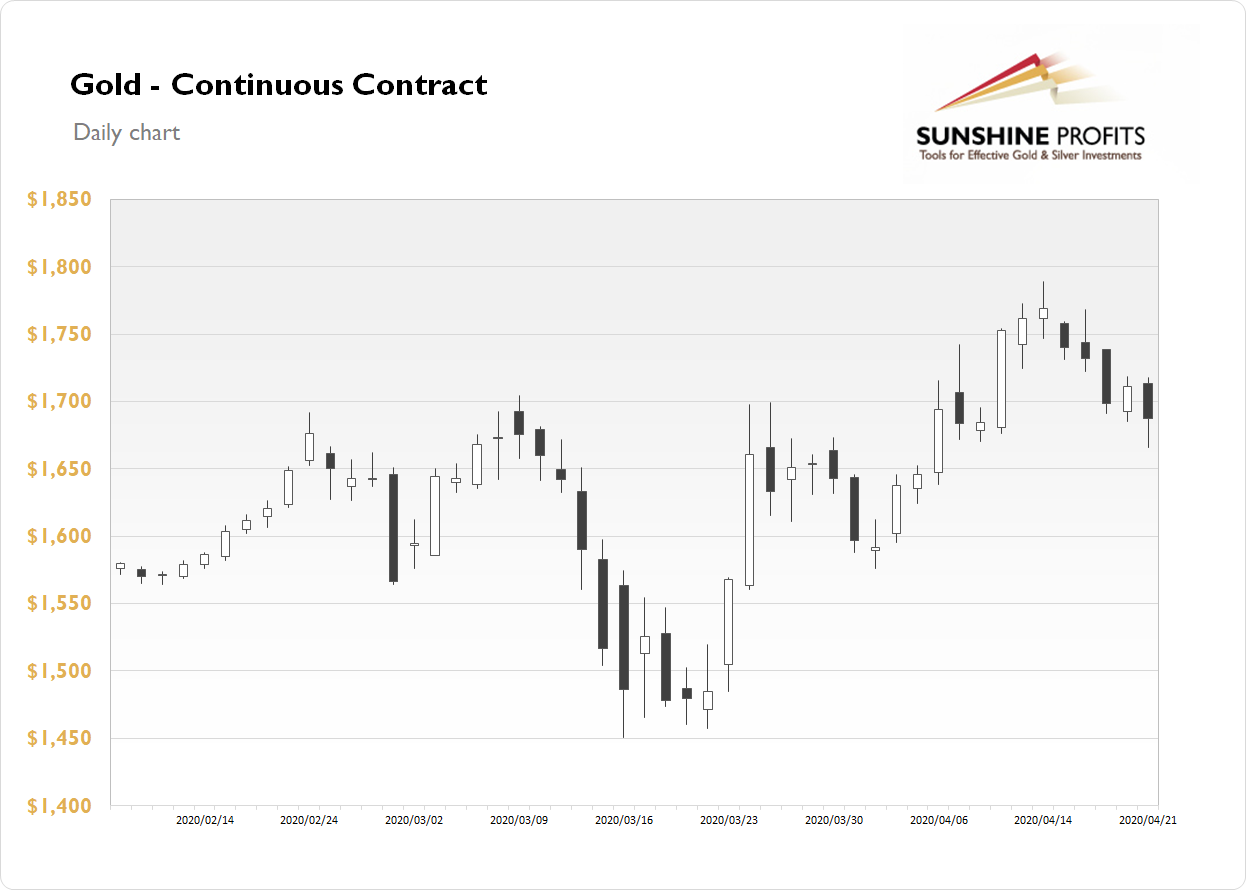 Gold is 1.5% higher this morning, as it gets back above $1,700 mark. What about the other precious metals? Silver has lost 4.73% yesterday and today it is 1.0% higher. Platinum lost 4.72% on Tuesday and today it is up 1.3%. Palladium lost 10.34% yesterday and today it is up 2.1%. So precious metals are retracing just a part of their yesterday's sell-off today.
Last week's economic data releases have revealed more coronavirus damage to the economy. Thursday's Unemployment Claims number has surpassed 5 million. But yesterday, we've got much better than expected German ZEW Economic Sentiment number release. It didn't help the risk-on markets that much, as stocks finished lower. Today we won't get any important economic data releases, but tomorrow the markets will await the European PMI numbers and U.S. Unemployment Claims along with the Flash Manufacturing/Services PMI's. Take a look at our Monday's Market News Report to find out about the coming economic data releases.
Thank you.
Paul Rejczak
Stock Trading Strategist
Sunshine Profits - Effective Investments through Diligence and Care
Back