The gold futures lost 2.84% on Tuesday, as it broke below its short-term consolidation. The market has retraced more of last week's Monday's - Tuesday's rally and it got slightly below $1,600 mark again. Yellow metal has reacted to news about Russia's plan to stop gold purchases, among other factors. For now, it looks like a downward correction within an uptrend.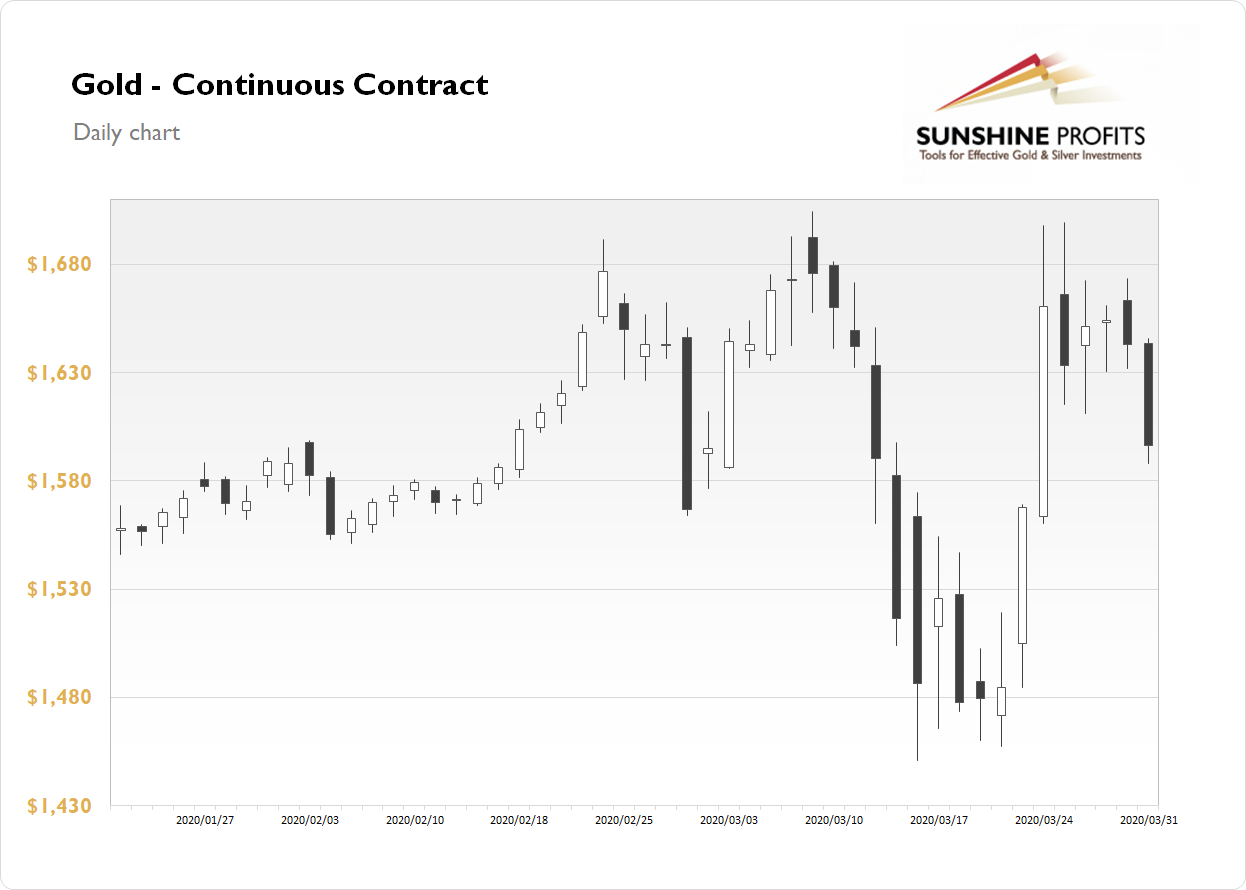 Gold is down 0.3% this morning, as it fluctuates along yesterday's daily low. What about the other precious metals? Silver gained 0.17% on Tuesday and today it is 0.9% lower. Platinum gained 0.84% yesterday and today it is trading 2.5% lower. Palladium rallied by 4.88% yesterday and today it is 4.9% down. So precious metals are fluctuating following yesterday's gold price sell-off.
Today's ADP Non-Farm Employment Change release at 8:15 a.m. has been lower than expected. However, the financial markets are bouncing off their earlier intraday lows. Investors will now wait for the ISM Manufacturing PMI number release at 10:00 a.m. Last week's record-breaking weekly U.S. Unemployment Claims number has been quite shocking. And we may see more bad economic data releases in the near future, as they will be revealing coronavirus damage to the economy. Take a look at our Monday's Market News Report to find out about this week's economic news releases.
Thank you.
Paul Rejczak
Stock Trading Strategist
Sunshine Profits - Effective Investments through Diligence and Care
Back