The gold futures contract lost 0.66% on Monday, as it continued to fluctuate following last week's Monday's - Tuesday's rally. The market reacted to the previous Sunday's Fed unlimited Quantitative Easing announcement. Yellow metal has retraced all of the previous sell-off, as it got back close to March 9 medium-term high of $1,704.30. Since then, gold is trading within the mentioned short-term consolidation.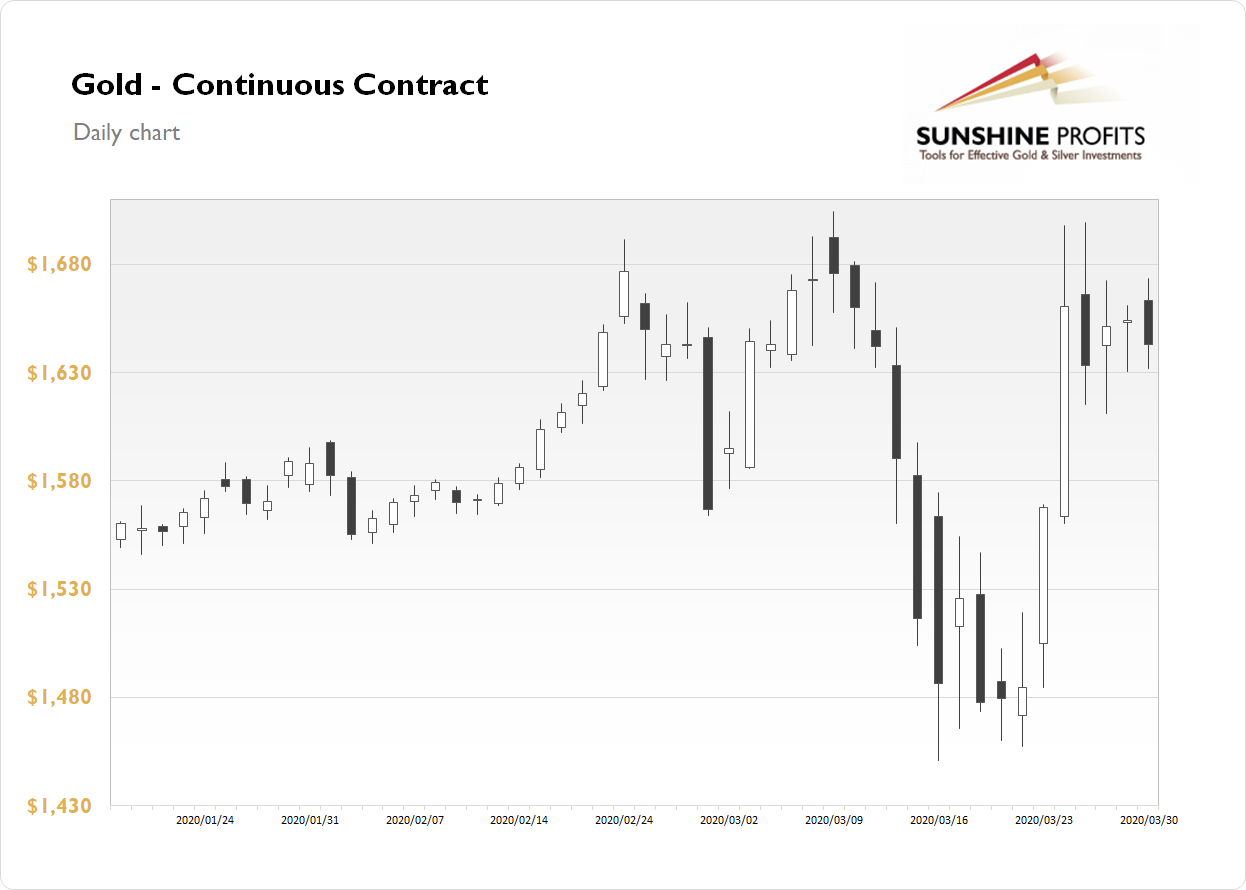 Gold is down 2.0% this morning, as it retraces some more of the recent rally. What about the other precious metals? Silver lost 2.77% on Monday and today it is 0.7% lower. Platinum lost 2.40% yesterday and today it is trading 1.1% lower. Palladium was unchanged on Monday. Today it is also unchanged. So precious metals are backing down slightly following last week's rally.
Investors will wait for the Consumer Confidence number release today at 10:00 a.m. The data will likely show virus crisis' impact on the economy. Last week's record-breaking weekly U.S. Unemployment Claims number has been quite shocking. And we may see more bad economic data releases in the near future, as they will be revealing coronavirus damage to the economy. Take a look at our Monday's Market News Report to find out about this week's economic news releases.
Thank you.
Paul Rejczak
Stock Trading Strategist
Sunshine Profits - Effective Investments through Diligence and Care
Back