The gold futures contract gained 1.79% on Monday, as it retraced some of the Friday's big sell-off. On Friday the price collapsed to $1,564.00 level, despite the ongoing corona virus scare. The recent short-term volatility marked a topping pattern before that sell-off. Investors were buying safe-haven asset amid corona virus outbreak, economic slowdown fears recently. But then gold bounced off $1,700 mark and reversed the uptrend. Yesterday the market got back above $1,600, before closing slightly below it.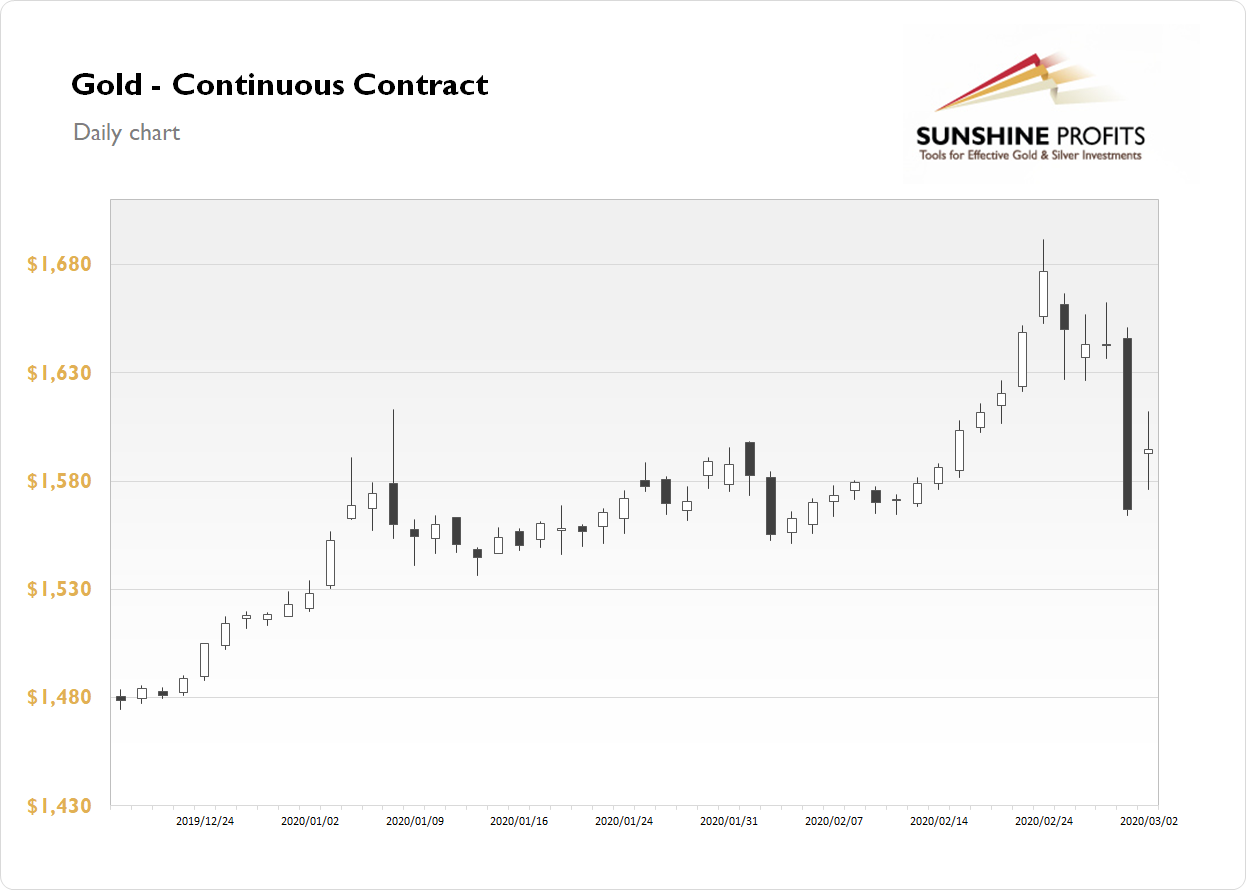 Gold is gaining 0.9% this morning, as it fluctuates within yesterday's daily trading range. What about the other precious metals? Silver lost over 7% on Friday and on Monday it has gained 1.7%. Today it gains additional 0.7%, as it retraces some of the sell-off. Platinum lost 0.61% on Monday, and right now it is trading 0.8% higher. Palladium lost 2.55% on Monday after selling off by over 8% on Friday. Right now it is trading 0.2% higher. Overall, precious metals are relatively very calm this morning.
The financial markets went full risk-off last week, as corona virus fears dominated the news. This week has begun with a continuation of a stock markets' relief rally. But for now, it looks like a 'dead-cat-bounce' upward correction. Investors will wait for today's Caixin Services PMI number release from China at 8:45 p.m. That may show virus impact on Chinese economy. On Friday we will get the important U.S. monthly jobs data release. Take a look at our Monday's Market News Report to find out more!
Thank you.
Paul Rejczak
Stock Trading Strategist
Sunshine Profits - Effective Investments through Diligence and Care
Back