The gold futures contract gained 0.73% on Monday, as it bounced off previous local highs. The market has reacted to an unprecedented oil prices crash and stock market's decline yesterday. Gold was acting as a safe haven asset. On last week's Tuesday it was the highest since November of 2012. The high was at $1,788.80. But since then we've seen some profit-taking action and a potential downward reversal.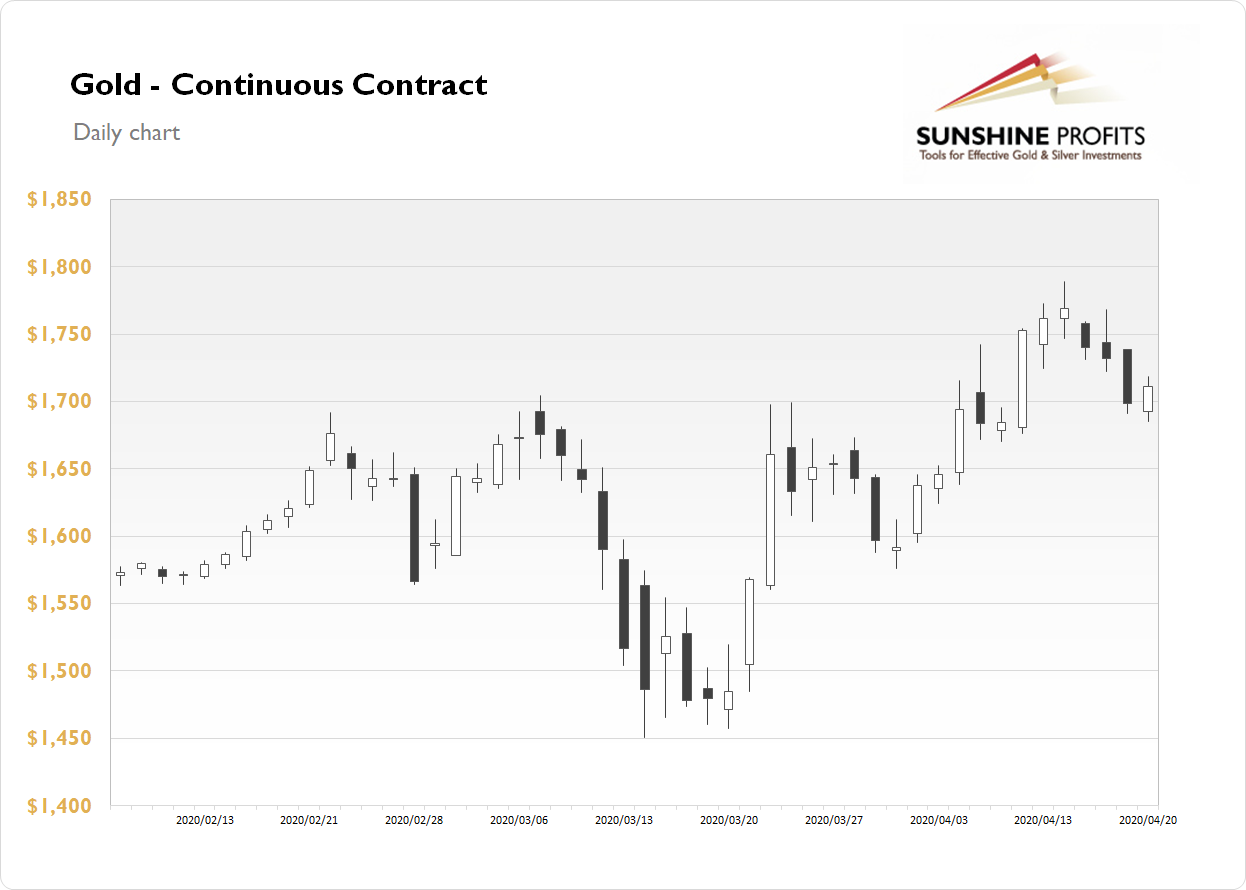 Gold is 1.9% lower this morning, as it extends the short-term downtrend following another wave of oil prices historical sell-off. What about the other precious metals? Silver has gained 2.09% yesterday. Today it is 3.9% lower. Platinum gained 1.36% on Monday and today it is down 5.4%. Palladium lost 0.16% yesterday and today it is trading 13.3% lower. So precious metals are selling off this morning.
Last week's economic data releases have revealed more coronavirus damage to the economy. Thursday's Unemlpoyment Claims number has surpassed 5 million. There haven't been any new important economic news releases yesterday. But today, we've got much better than expected German ZEW Economic Sentiment number release at 5:00 a.m. It didn't help the risk-on markets that much, as stocks are set to open 1-2% lower today. We will also get the U.S. Existing Home Sales number at 10:00 a.m. Take a look at our Monday's Market News Report to find out about the coming economic data releases.
Thank you.
Paul Rejczak
Stock Trading Strategist
Sunshine Profits - Effective Investments through Diligence and Care
Back