The gold futures lost 0.09% on Wednesday, as it fluctuated following Tuesday's post-Fed's rate cut rally. On Friday the price collapsed to $1,564 level despite an ongoing corona virus scare. The recent short-term volatility marked a topping pattern before that sell-off. However, gold retraced its whole decline and yesterday it has been trading along short-term local highs, marked by $1,650 level.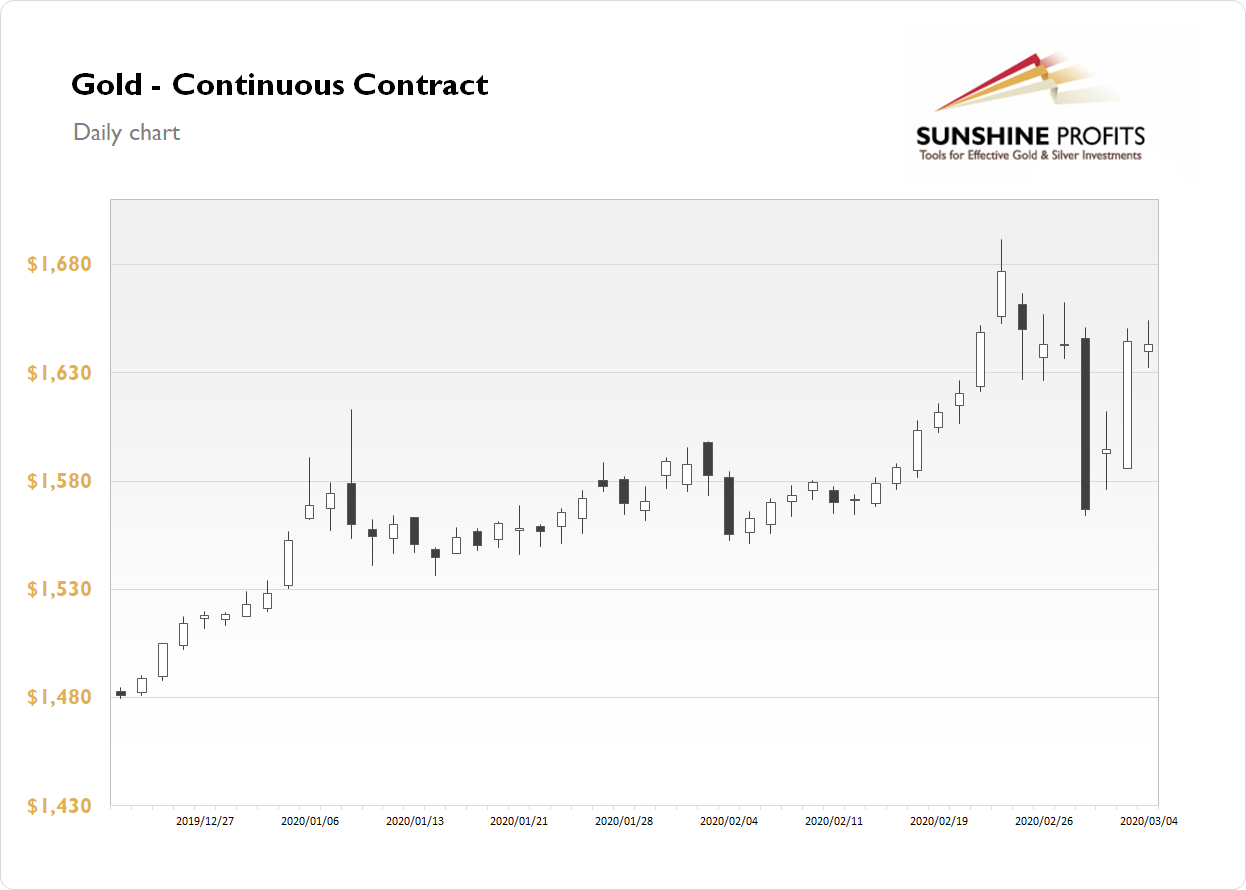 Gold is gaining 0.7% this morning, as it continues to fluctuate along short-term local highs. What about the other precious metals? Silver gained 0.34% on Wednesday. Today it is unchanged. Platinum gained 0.68% on Wednesday. It continues to trade within a short-term consolidation following Friday's sell-off. This morning it is down 1.3%. Palladium lost 0.1% yesterday and today in the morning it is trading 1.8% lower.
The financial markets went full risk-off last week, as corona virus fears dominated the news. Then we saw a quick Friday's-Monday's relief rally. Tuesday's Fed's rate cut decision led to more short-term volatility, as stock sold off on Tuesday and then rallied on Wednesday. Yesterday we got the ADP Non-Farm Employment Change and the ISM Non-Manufacturing PMI numbers releases. They both have been better than expected and the stock market has rallied by over 4%. On Friday we will get the important U.S. monthly jobs data release. Take a look at our Monday's Market News Report to find out more!
Thank you.
Paul Rejczak
Stock Trading Strategist
Sunshine Profits - Effective Investments through Diligence and Care
Back