The gold futures lost 3.14% on Wednesday, as it retraced most of Tuesday's rebound following selling off below $1,500 price level. Yellow metal fell the lowest since late November of 2019 on Monday, before bouncing off from new medium-term low of $1,450.90. Last week the market bounced off its new medium-term high at $1,704.30. Two weeks ago the gold price collapsed to the local low of $1,564 despite an ongoing corona virus scare. However, the gold price retraced all of the decline recently, as virus fears reappeared. Then on Thursday and Friday it has reversed sharply lower. Today gold is trading along yesterday's daily low.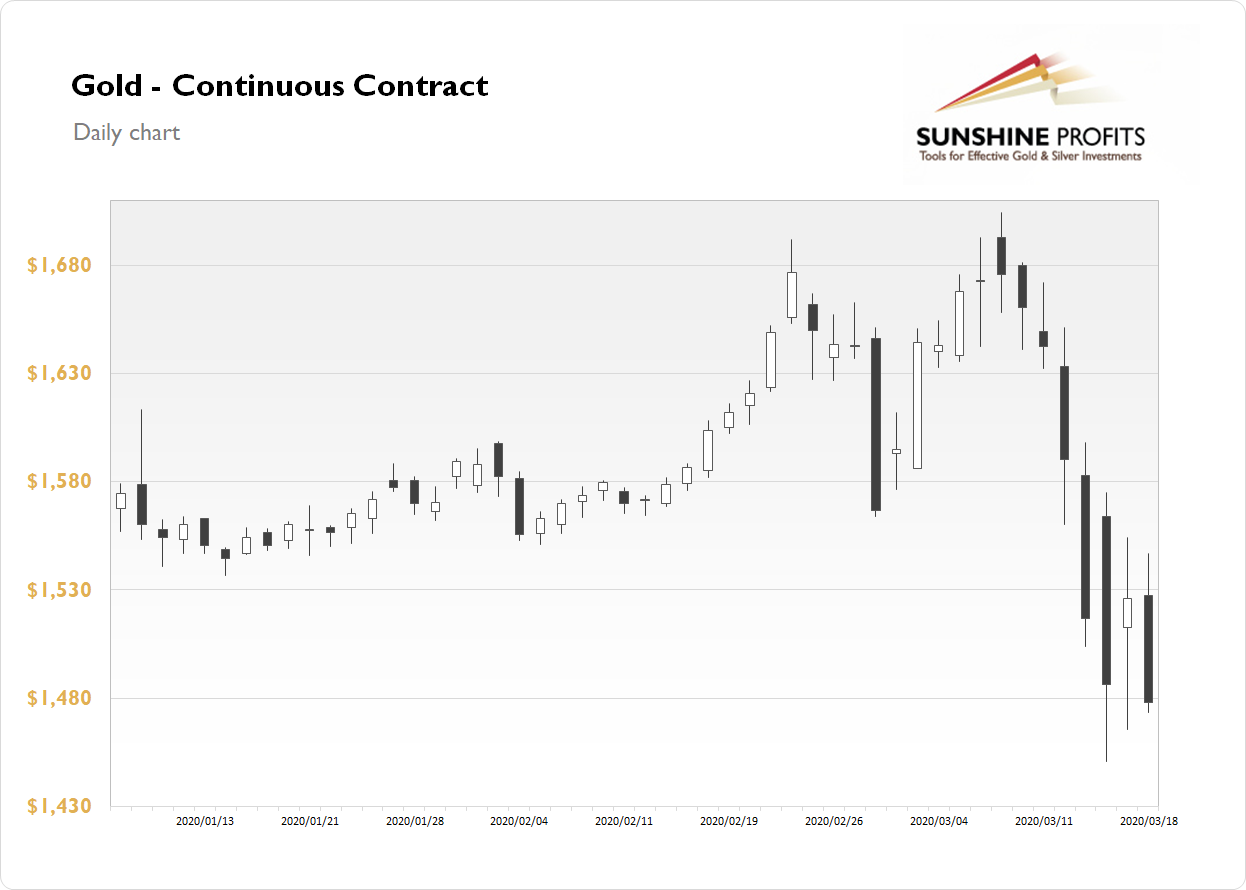 Gold is 0.7% down right now. What about the other precious metals? Silver lost 5.79% on Wednesday and today it is 0.5% higher, as it trades along $12 price level. Platinum lost 9.6% yesterday and today it is down 3.9%. Palladium lost 5.95% yesterday and today it is 0.8% lower.
The financial markets continue to react to corona virus crisis news. The stock market has basically crashed along with precious metals prices early in the week. The scheduled economic data releases have been much less important than the mentioned virus crisis developments. However, take a look at our Monday's Market News Report to find out about this week's economic news releases!
Thank you.
Paul Rejczak
Stock Trading Strategist
Sunshine Profits - Effective Investments through Diligence and Care
Back