The gold futures contract gained 0.1% on Wednesday, as it continued to fluctuate along Tuesday's trading range. Investors reacted to the Fed' Jerome Powell's Testimony again. The market is extending a month-long consolidation following January 8 run-up to new medium-term high of $1,613.30.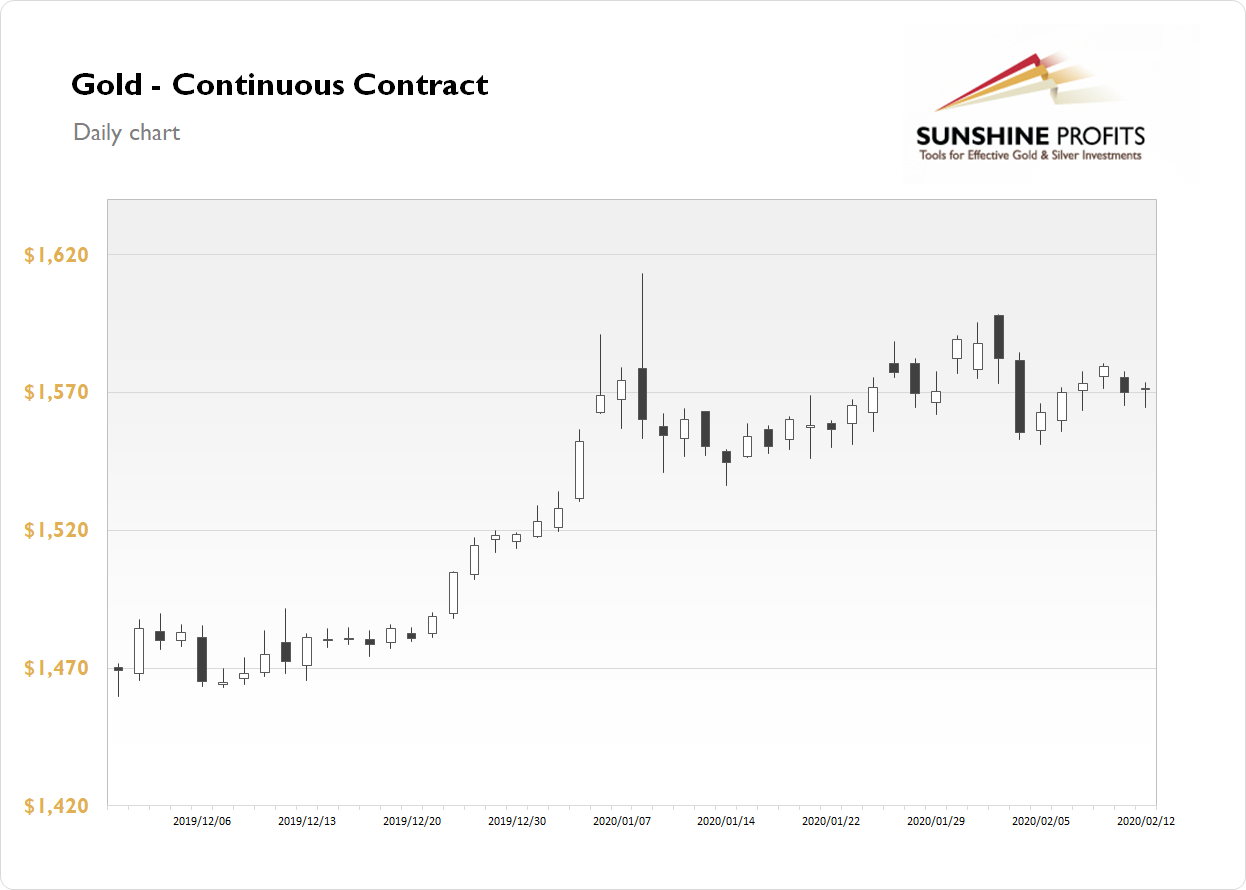 The gold is 0.5% higher this morning, as China virus fears re-appear again following some negative overnight news about virus case count revision. The market is above its Tuesday's-Wednesday's daily highs. What about the other precious metals? Silver lost 0.57% on Wednesday, as it extended its short-term downtrend. But it is currently 0.9% higher. Platinum lost 0.64%, and right now it is 0.4% higher. Palladium gained 2.51% yesterday, as it retraced its recent decline. This morning it is down 0.5%.
The financial markets will be waiting for the U.S. Consumer Price Index release at 8:30 a.m. It will be one of the most important economic data announcements this week. And we highlighted it our Monday's Market News Report.
Thank you.
Paul Rejczak
Stock Trading Strategist
Sunshine Profits - Effective Investments through Diligence and Care
Back