The gold futures lost 0.33% on Wednesday, as it slightly extended its Tuesday's decline. The market has retraced some more of last week's Monday's - Tuesday's rally and it remained below $1,600 mark. On Tuesday, the yellow metal has reacted to news about Russia's plan to stop gold purchases, among other factors. For now, it looks like a downward correction within an uptrend.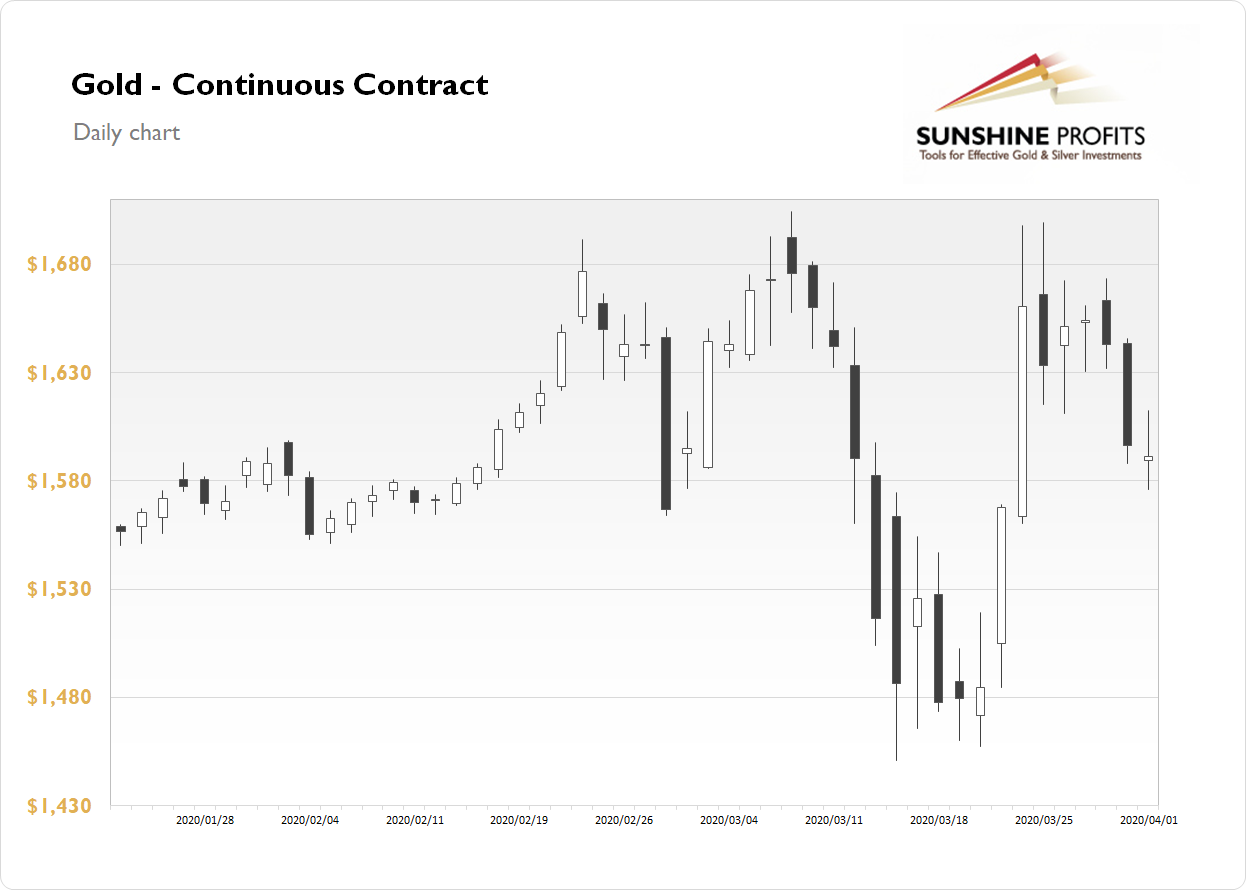 Gold is gaining 0.7% this morning, as it continues to fluctuate along its Tuesday's daily low. What about the other precious metals? Silver lost 1.22% on Wednesday and today it is 4.2% higher. Platinum lost 1.66% yesterday and today it is up 1.0%. Palladium lost 7.12% yesterday and today it is 6.9% lower. So precious metals are extending their short-term downtrend this morning.
Today's U.S. Unemployment Claims number release at 8:30 a.m. has been much worse than expected. It reached a stunning record high of 6.648 million. And we may see more bad economic data releases in the near future, as they will be revealing coronavirus damage to the economy. Take a look at our Monday's Market News Report to find out about this week's economic news releases.
Thank you.
Paul Rejczak
Stock Trading Strategist
Sunshine Profits - Effective Investments through Diligence and Care
Back