The gold futures contract gained 0.36% on Friday, as it continued to fluctuate following the recent sell-off. Yellow metal fell the lowest since late November of 2019 on Monday a week ago. Since then it has been fluctuating along $1,450-1,550 range. Today gold is extending the short-term consolidation, as stock markets get closer to their local lows amid further corona virus pandemic fears.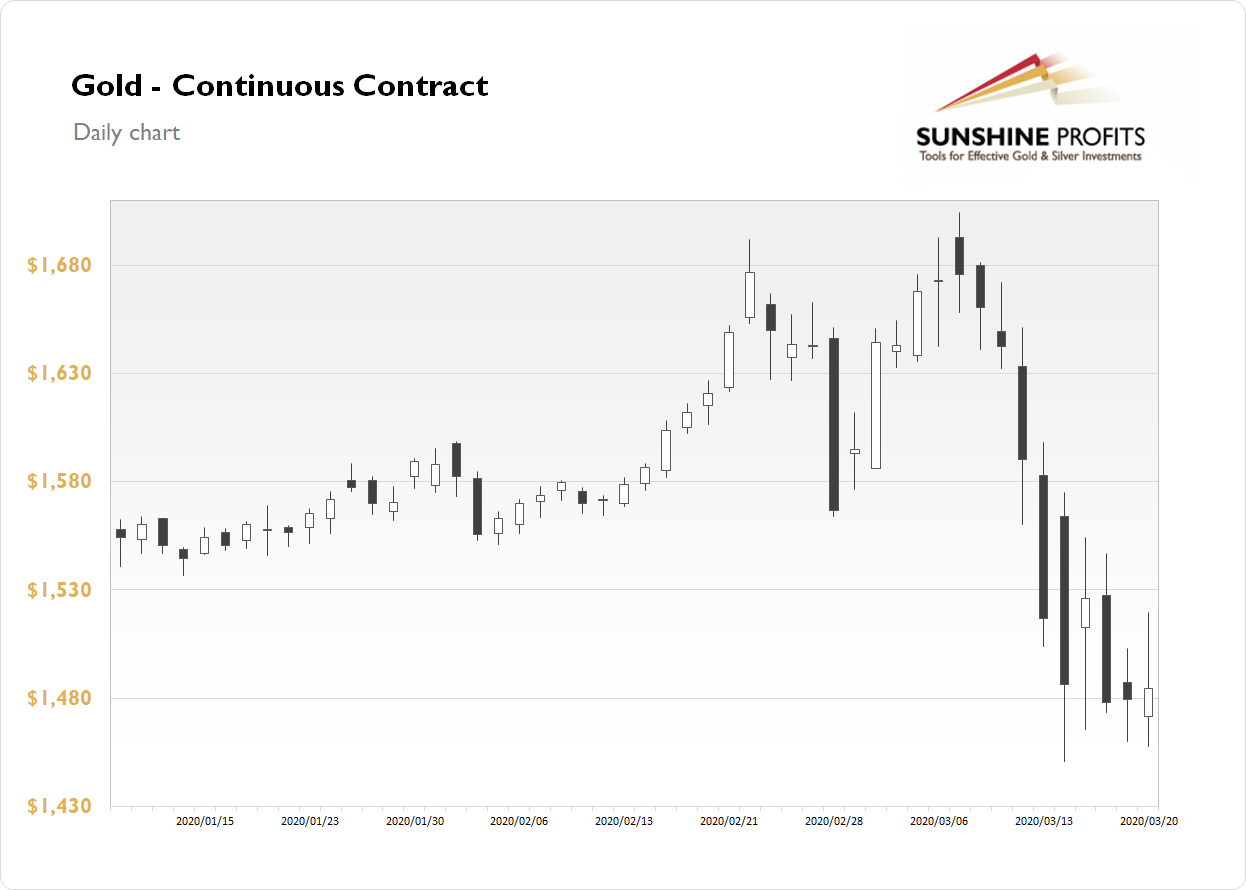 Gold is 0.3% down this morning, as it remains within its Thursday's-Friday's trading range. What about the other precious metals? Silver gained 2.07% on Friday and today it is down 0.6%. Platinum 4.31% on Friday and on Monday morning it is up 0.5%. Palladium gained 0.71% on Friday and today it gains 3.5%. Overall, precious metals prices are going sideways this morning.
The financial markets continue to react to corona virus crisis news. The stock market has basically crashed along with precious metals prices a week ago. And the scheduled economic data releases have been much less important than the mentioned virus crisis developments recently. However, some of last week's releases have showed a sharp downturn. So it may be worth taking a look at our today's Market News Report to find out about this week's economic news releases!
Thank you.
Paul Rejczak
Stock Trading Strategist
Sunshine Profits - Effective Investments through Diligence and Care
Back