The gold futures contract lost 4.61% on Friday, as it retraced its whole February advance in just one day. The price collapsed below $1,600 mark despite the ongoing corona virus scare. The recent short-term volatility marked a topping pattern before that sell-off. Investors were buying safe-haven asset amid corona virus outbreak, economic slowdown fears recently. But then gold bounced off $1,700 mark and reversed the uptrend.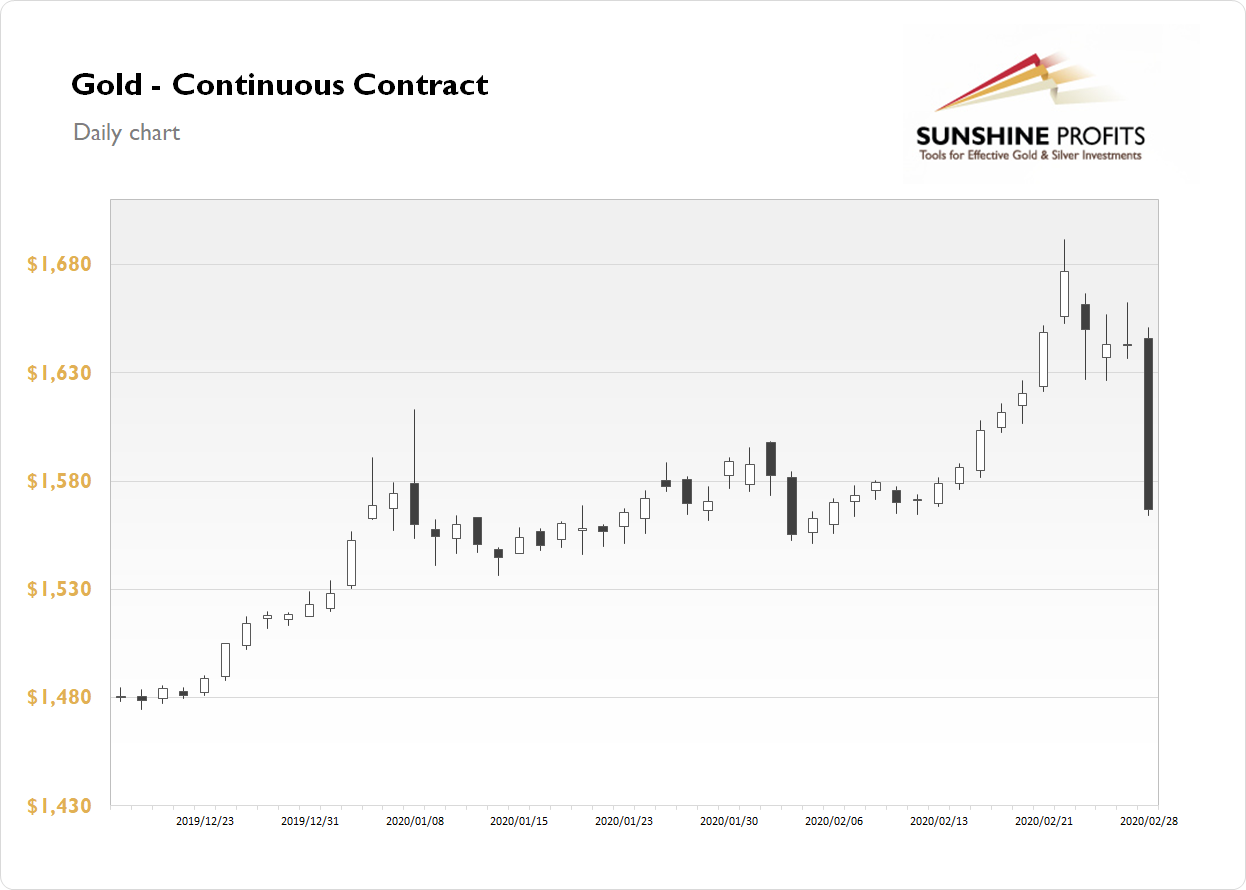 Gold is 0.3% higher this morning, as it fluctuates following Friday's collapse. What about the other precious metals? Silver lost a stunning 7.21% on Friday. Today it is just 0.2% higher. Platinum lost 4.51% on Friday, and right now the metal is trading 0.9% lower. It extends the sell-off below $900. Palladium lost 8.14% on Friday after bouning off the all-time high level. Right now it is 2.6% lower.
The financial markets went full risk-off last week, as corona virus fears dominated the news. This week is beginning with a lot of uncertainty and volatility. Investors will wait for the ISM Manufacturing PMI release at 10:00 a.m. today. However, economic data releases have been overshadowed by the virus scare recently. Will the other news move markets in the near future? On Friday we will get the important U.S. monthly jobs data release. Take a look at our Today's Market News Report to find out more!
Thank you.
Paul Rejczak
Stock Trading Strategist
Sunshine Profits - Effective Investments through Diligence and Care
Back