The gold futures contract gained 1.75% on Friday, as it accelerated its uptrend following breaking above $1,600 mark. The price of gold is the highest since the early 2013. Investors keep buying the safe-haven asset amid corona virus outbreak, economic slowdown fears. Today gold is much higher again.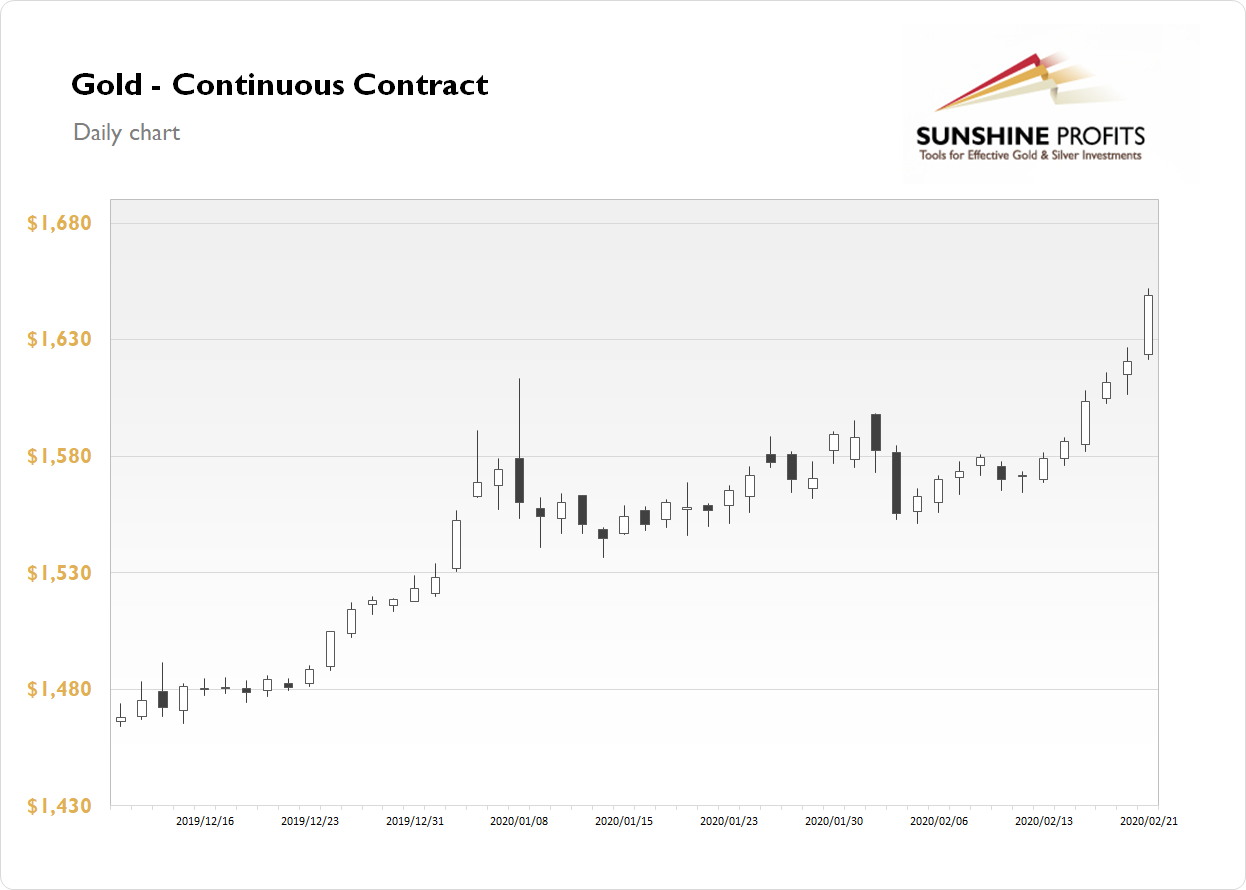 Gold is extending its short-term uptrend this morning following an overnight daily gap-up opening. The gold price got closer to $1,700. Right now, it is 2.0% higher. What about the other precious metals? Silver gained 1.15% on Friday, as it got closer to the early January local high. This morning it is 1.3% higher. Platinum lost 0.30% on Friday, and it is down 1.2% right now. The metal bounced back off $1,000 mark. Palladium accelerated the uptrend recently and on Thursday and Friday it went sideways. On Friday it gained 1.22%. Palladium price is 1.9% lower today.
The financial markets are going risk-off since Friday, as corona virus fears are coming back again. Investors will now wait for tomorrow's CB Consumer Confidence number release. But will the economic data be more important than the mentioned virus scare in the coming days. There will be a series of news releases this week. Take a look at our Today's Market News Report to find out more!
Thank you.
Paul Rejczak
Stock Trading Strategist
Sunshine Profits - Effective Investments through Diligence and Care
Back