The gold futures contract lost 1.90% on Friday, as it retraced more of its recent advances. The market broke above the short-term consolidation and it reached new medium-term high last week. On Tuesday it was the highest since November of 2012. The high was at $1,788.80. Mounting pandemic fears were supporting the demand side and gold was acting as a safe haven asset. But since last Tuesday we've seen some profit-taking action and a potential downward reversal.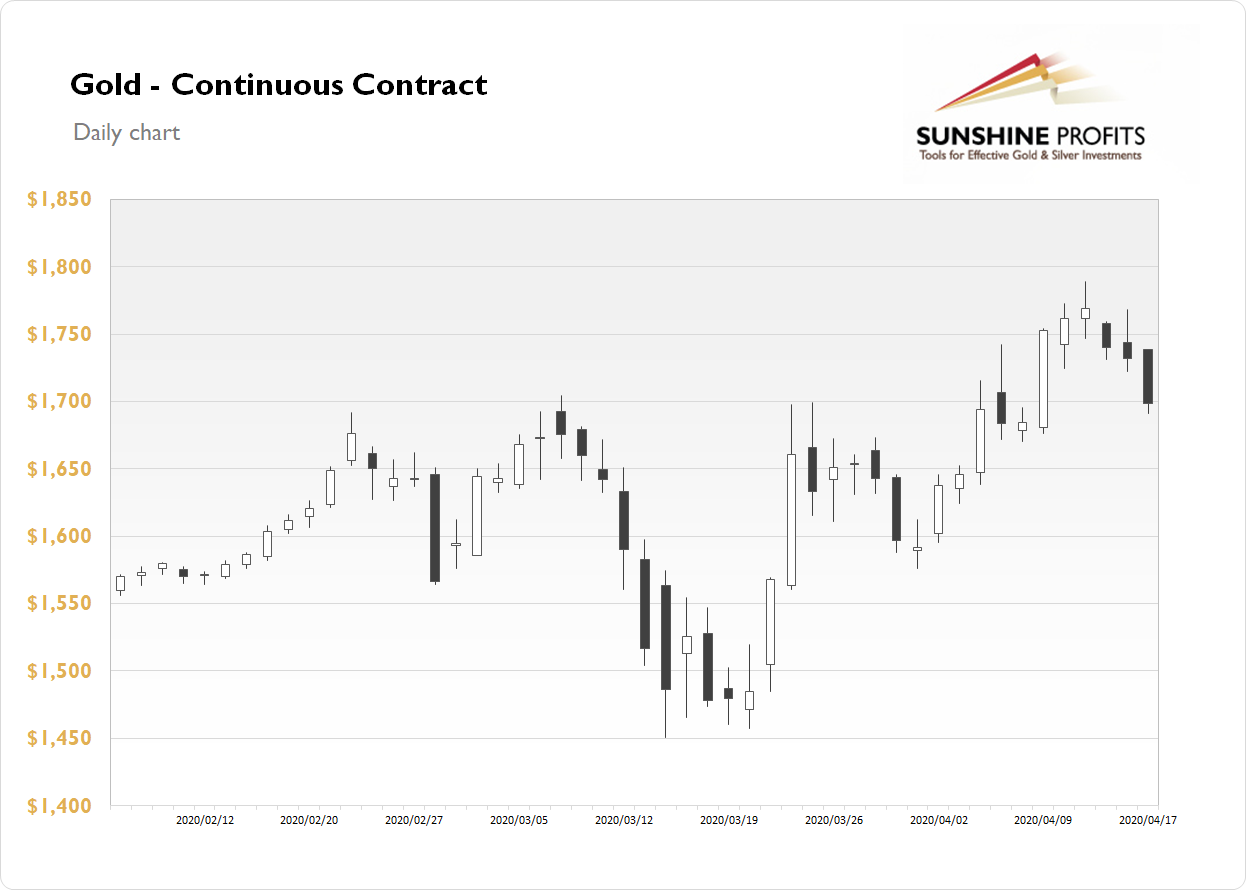 Gold is unchanged this morning, as it trades along Friday's daily low. What about the other precious metals? Silver lost 2.09% on Friday, as it continued to trade within a short-term consolidation. Today it is 0.3% higher. Platinum lost 1.00% on Friday and today it is 0.1% higher. Palladium gained 0.48% last Friday and today it is trading 1.4% higher.
Last week's economic data releases have revealed more coronavirus damage to the economy. Thursday's Unemlpoyment Claims number has surpassed 5 million. There will be no new important economic news releases today. However, please take a look at our today's Market News Report to find out about the coming economic data releases.
Thank you.
Paul Rejczak
Stock Trading Strategist
Sunshine Profits - Effective Investments through Diligence and Care
Back