The gold futures contract gained 2.21% on Thursday, as it retraced Wednesday's decline and got above $1,700 price level again. Gold is still trading within a flat correction following April's advance. On April 14 it was the highest since November of 2012 and the high was at $1,788.80. Since then we've seen some profit-taking action and a potential downward reversal.
The price of gold is basically going sideways along $1,700 mark since early to mid April and it's trading above February-March local highs. So it still looks like a consolidation within a medium-term uptrend.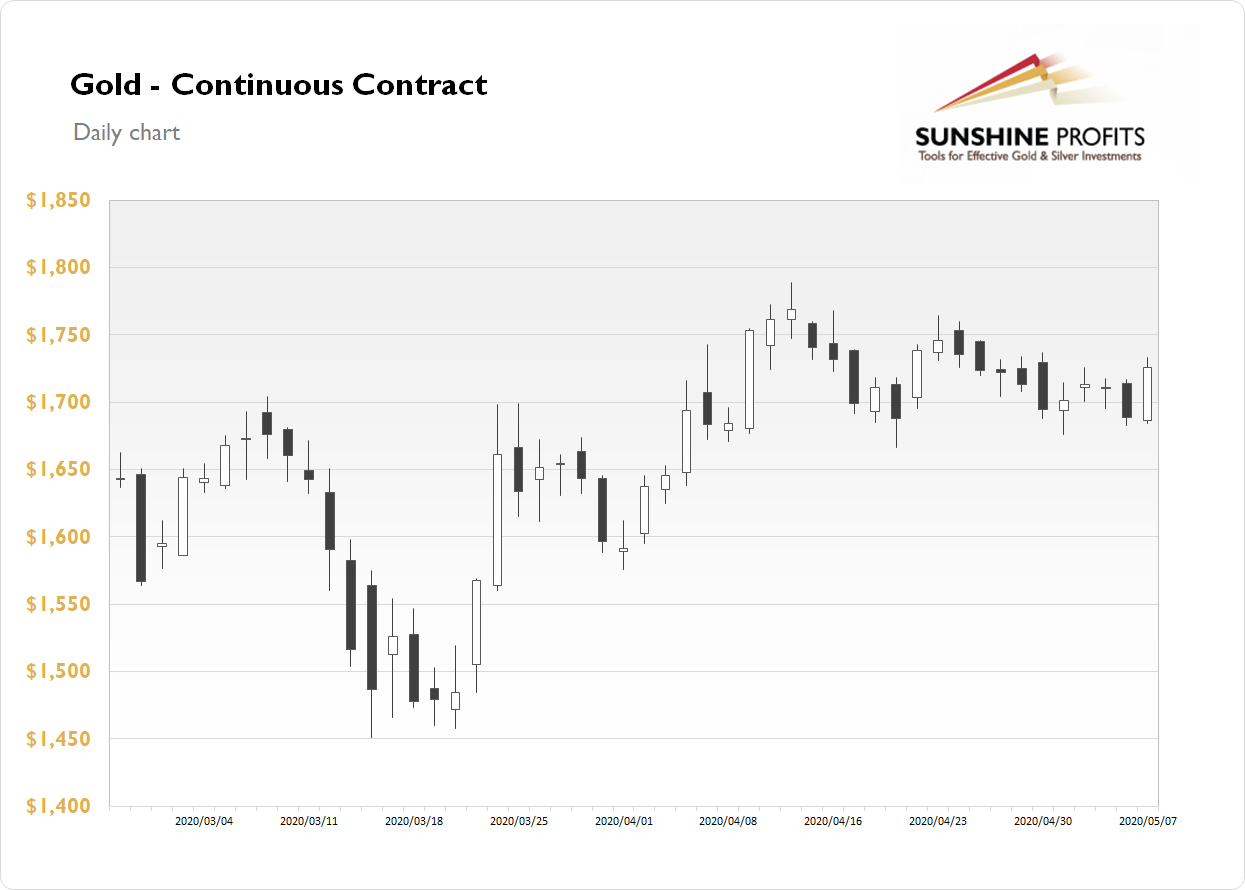 The price of gold is down 0.2% this morning, as it fluctuates following yesterday's advance. Global financial markets remain in a risk-on mode, as stocks hover along their medium-term local highs. What about the other precious metals?: Silver gained 3.83% yesterday and today it is trading 0.9% higher. Platinum gained 2.17% yesterday and today it is up 0.4%. Palladium gained 4.37% on Thursday and today it is down 0.7%.
Yesterday's Unemployment Claims number was slightly above 3 million mark, as it came out along with expectations. Investors will wait for today's U.S. monthly jobs data release. The Nonfarm Payrolls number is expected to reach around -22 million following Wednesday's ADP Non-Farm Employment Change release of -20.2 million. The markets are getting used to bad economic data, so we won't likely see an extraordinary intraday volatility.
Thank you.
Paul Rejczak
Stock Trading Strategist
Sunshine Profits - Effective Investments through Diligence and Care
Back