The gold futures contract gained 1.43% on Thursday as it broke above the recent consolidation. Gold price has retraced more of its month-long decline from April's high. On April 14 it was the highest since November of 2012 and the high was at $1,788.80. Since then we've seen some profit-taking action and a potential medium-term downward reversal. But today, gold is breaking above yesterday's trading range following worse-than-expected U.S. Retail Sales release.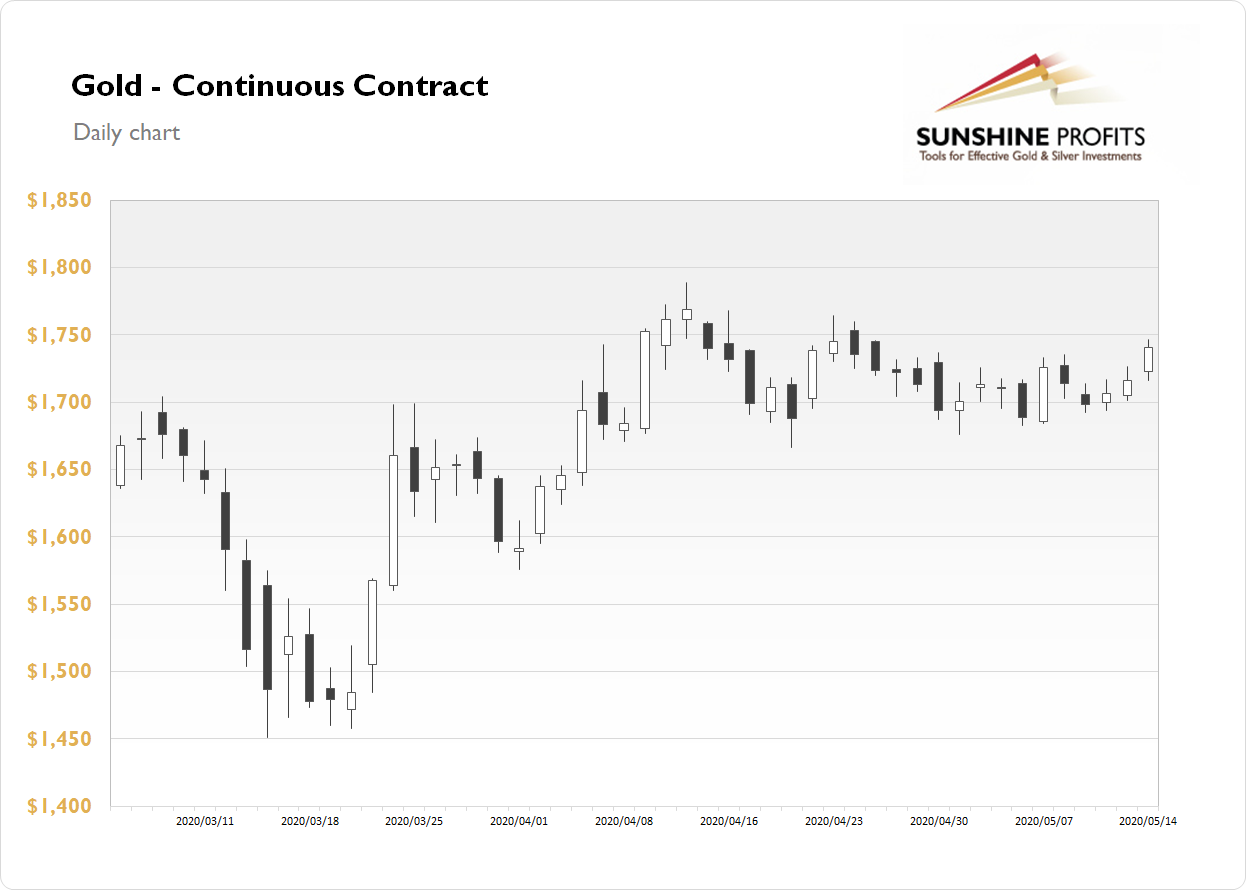 Gold is gaining 0.8% today, as it extends the short-term uptrend. Global financial markets are taking a little breather this week as investors cash their profits amid renewed coronavirus crisis worries. And gold is acting as a safe-haven asset. What about the other precious metals?: Silver gained 3.09% on Thursday and today it is 3.4% higher. Platinum gained 0.68% yesterday and today it is down 0.1%. Palladium gained 0.42% yesterday and today it is gaining 0.8%.
Last Friday's Nonfarm Payrolls and the Unemployment Rate along with this week's inflation numbers releases have confirmed coronavirus damage to the U.S. economy. And today, the U.S. Retail Sales number came much worse than expected at -16.4%. Investors will also wait for the Industrial Production release at 9:15 a.m., and the Preliminary UoM Consumer Sentiment along with the Business Inventories releases at 10:00 a.m.
Thank you.
Paul Rejczak
Stock Trading Strategist
Sunshine Profits - Effective Investments through Diligence and Care
Back