The gold futures contract extended its short-term downtrend on Thursday, as it lost 1.12%. It has fallen below $1,700 mark again. The market continues to trade within a downward correction following last week's advance. Price has bounced off the mid-April local high. On April 14 it was the highest since November of 2012 and the daily high was at $1,788.80. Since then we've seen some profit-taking action and a potential downward reversal.
Gold is basically going sideways since early April. It is trading above February-March local highs. So it looks like a consolidation within a medium-term uptrend.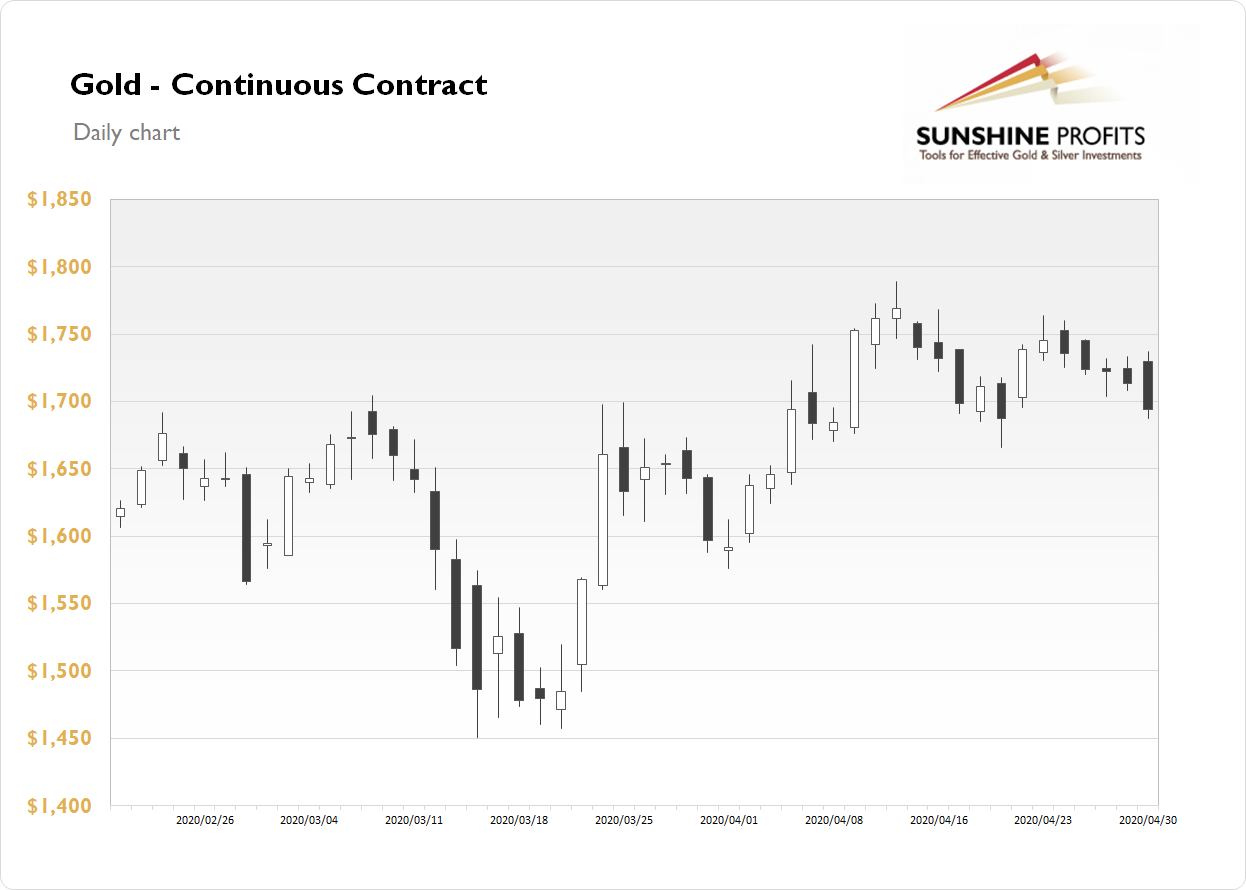 Gold is trading 0.2% lower this morning. What about the other precious metals? Silver lost 2.23% on Thursday and today it is trading 0.4% lower. Platinum gained 1.68% yesterday and today it is 1.0% lower. Palladium gained 2.01% yesterday and today it is down 0.8%. So precious metals continue to trade within a short-term consolidation.
The recent economic data releases have revealed more coronavirus damage to the economy. Yesterday's Unemployment Claims number has been slightly worse than expected (3,839 vs. 3,500 million). Then Personal Income along with Personal Spending have also been worse than expected. Today we will get the ISM Manufacturing PMI number at 10:00 a.m.
Take a look at our Monday's Market News Report to find out about this week's economic data releases.
Thank you.
Paul Rejczak
Stock Trading Strategist
Sunshine Profits - Effective Investments through Diligence and Care
Back