The gold futures contract gained 1.09% on Thursday, as it kept fluctuating after Monday's - Tuesday's rally. The market reacted to Sunday's Fed unlimited Quantitative Easing announcement. Yellow metal has retraced all of the previous sell-off, as it got back close to March 9 medium-term high of $1,704.30. Since then, gold trades within a relatively volatile short-term consolidation.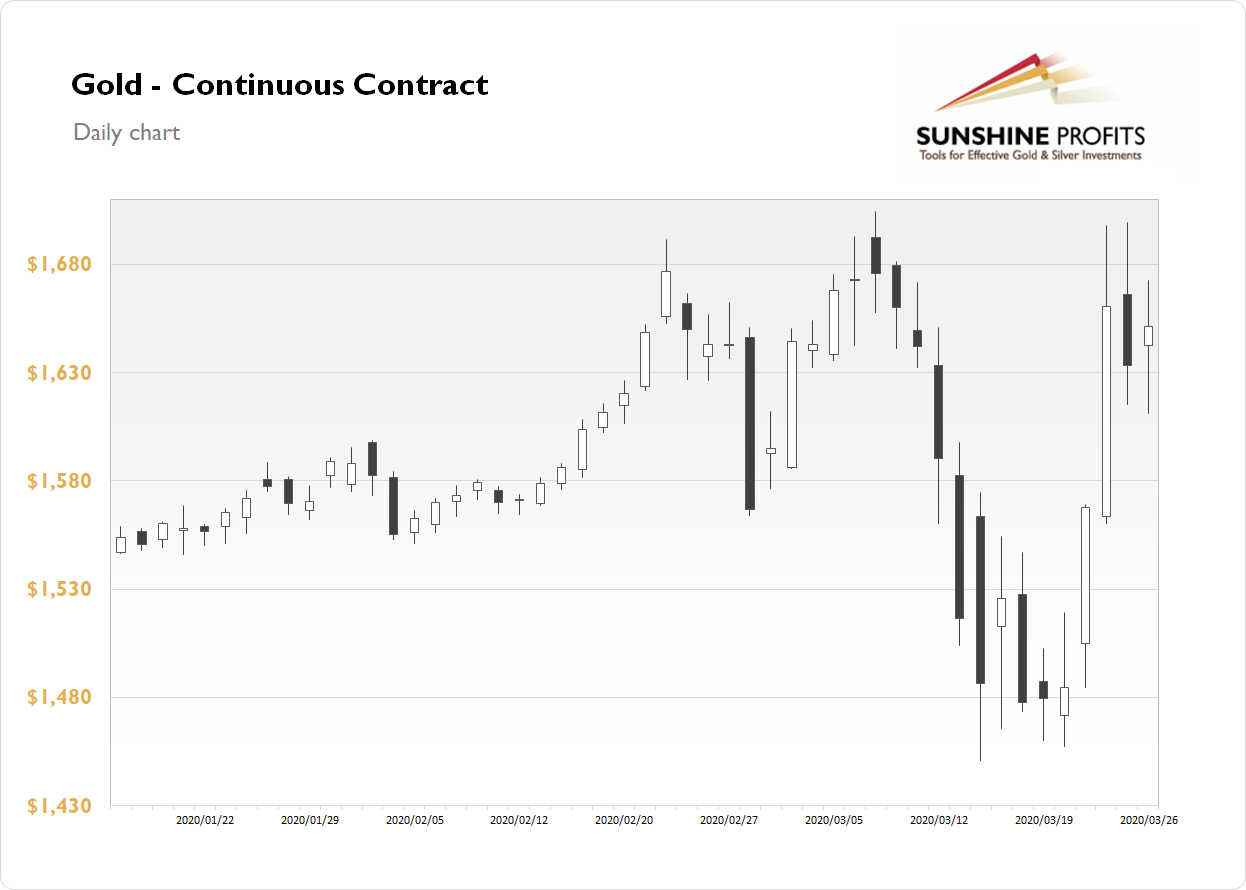 Gold is down 0.2% this morning, as it continues to fluctuate following the mentioned Monday's-Tuesday's rally. What about the other precious metals? Silver lost 1.32% yesterday and today it is trading 1.3% lower. Platinum has lost 1.13% on Thursday and today it is 0.7% up. Palladium rallied by 25.78% on Wednesday and yesterday it lost just 0.96%. This morning it is unchanged. So precious metals' prices are fluctuating after their recent rallies.
The financial markets went risk-on following the mentioned Sunday's Fed announcement. The stock market has retraced some of its recent sell-off. But today, bearish sentiment is prevailing again. The scheduled economic data releases have been less important than the mentioned virus crisis developments recently. However, yesterday's record-breaking weekly Unemployment Claims number has been quite shocking. The next set of data releases may reveal more coronavirus damage to the economy.
Thank you.
Paul Rejczak
Stock Trading Strategist
Sunshine Profits - Effective Investments through Diligence and Care
Back