The gold futures lost 3.17% on Thursday, as it fell below $1,600 level and reached the daily low of $1,560.40. Yellow metal fell the lowest since early February following financial markets liquidity squeeze. Earlier in the week the market bounced off Monday's new medium-term high of $1,704.30. Two weeks ago the gold price collapsed to the low of $1,564 despite an ongoing corona virus scare. However, the gold price retraced all of the decline last week, as virus fears reappeared. Yesterday it has retraced the advance again.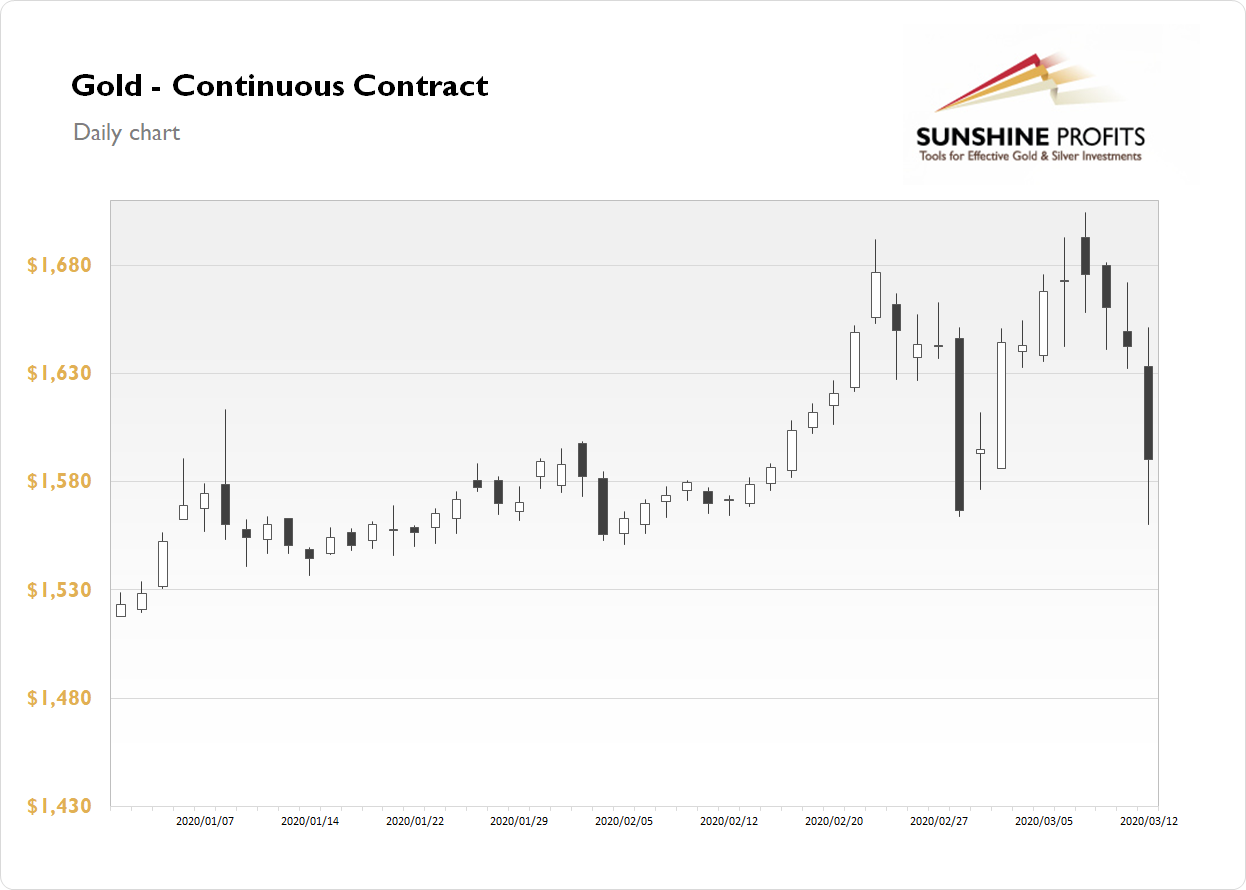 Gold is 1.3% higher this morning, as it gets closer to $1,600 level again. What about the other precious metals? Silver lost 4.60% on Thursday and today it is unchanged. Platinum lost 9.95% yesterday and this morning it gains 4.2%. Palladium lost a stunning 14.10% yesterday and today it is trading just 0.7% higher.
The financial markets continue reacting to news about corona virus. But today the risk-on assets are on the run, as traders await more stimulus news. Last week's scheduled economic data releases haven't moved markets by much. Today we will wait for the Preliminary Michigan Consumer Sentiment number release at 10:00 a.m.
Thank you.
Paul Rejczak
Stock Trading Strategist
Sunshine Profits - Effective Investments through Diligence and Care
Back