The gold futures contract has gained 2.91% on Thursday. It retraced some of the recent decline, as the price got back above $1,600 mark again. The yellow metal continues to fluctuate following last week's Monday's - Tuesday's rally. On Tuesday, gold was declining following news about Russia's plan to stop gold purchases and yesterday it went back higher. For now, it looks like a consolidation within an uptrend.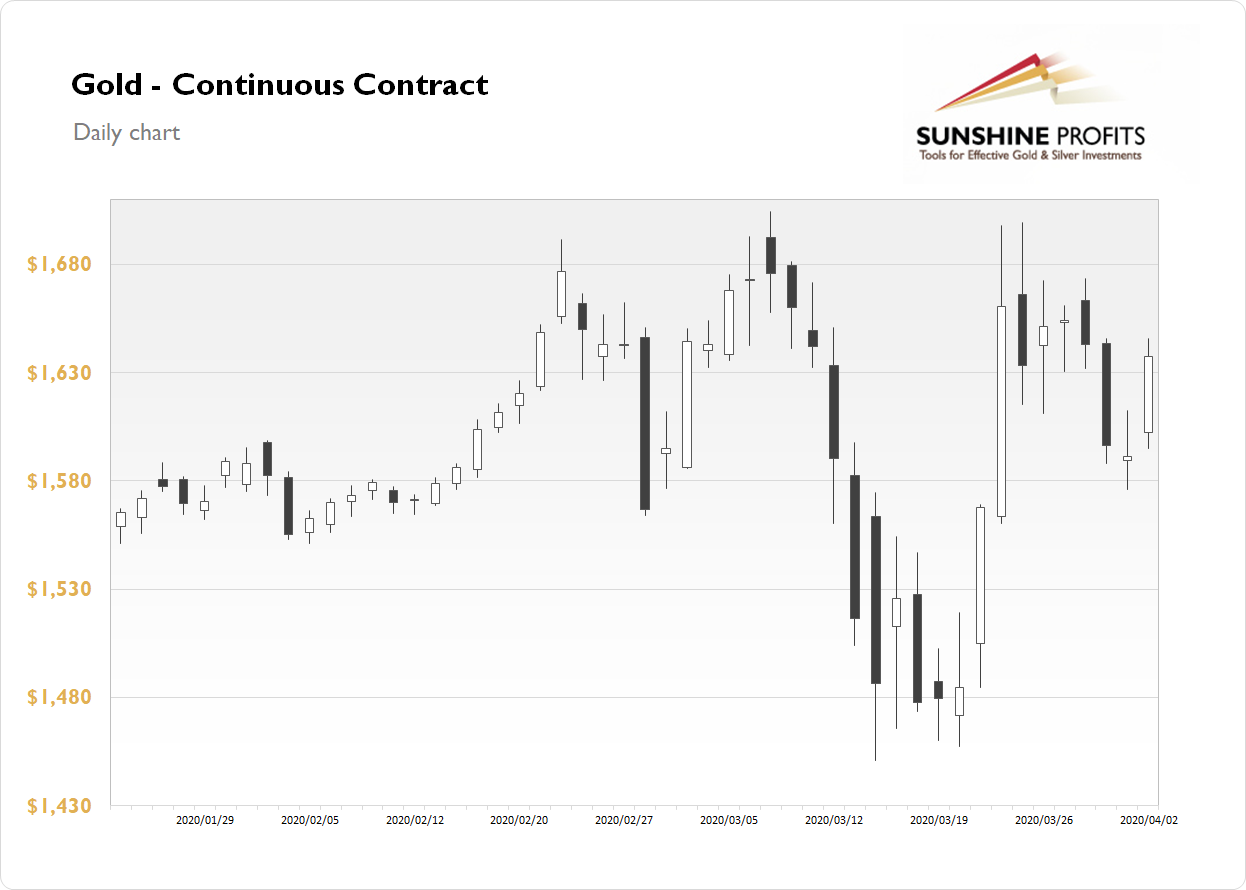 Gold is gaining 0.7% this morning, as it trades along yesterday's daily high. What about the other precious metals? Silver gained 4.79% on Thursday and today it is 0.7% higher. Platinum gained 1.70% yesterday and today it is down 1.2%. Palladium lost 0.89% yesterday and today it is 2.4% lower. So precious metals continue to fluctuate following early last week's rally.
Today's U.S. Nonfarm Payrolls along with the Unemployment Rate releases have been worse than expected. However, it wasn't that surprising after the recent Unemployment Claims numbers. And we may see more bad economic data releases in the near future, as they will be revealing coronavirus damage to the economy. Investors will also wait for today's ISM Non-Manufacturing PMI release at 10:00 a.m.
Thank you.
Paul Rejczak
Stock Trading Strategist
Sunshine Profits - Effective Investments through Diligence and Care
Back