The gold futures gained 0.41% on Thursday as it slightly extended its Wednesday's rally. The market got back above $1,700 level again. On Tuesday a week ago it was the highest since November of 2012 and the local high was at $1,788.80. Since then we've seen some profit-taking action and a potential downward reversal. But gold is acting as a safe haven asset again. Yesterday's daily high was at $1,764.20, however yellow metal closed the day more than 1% below that price level.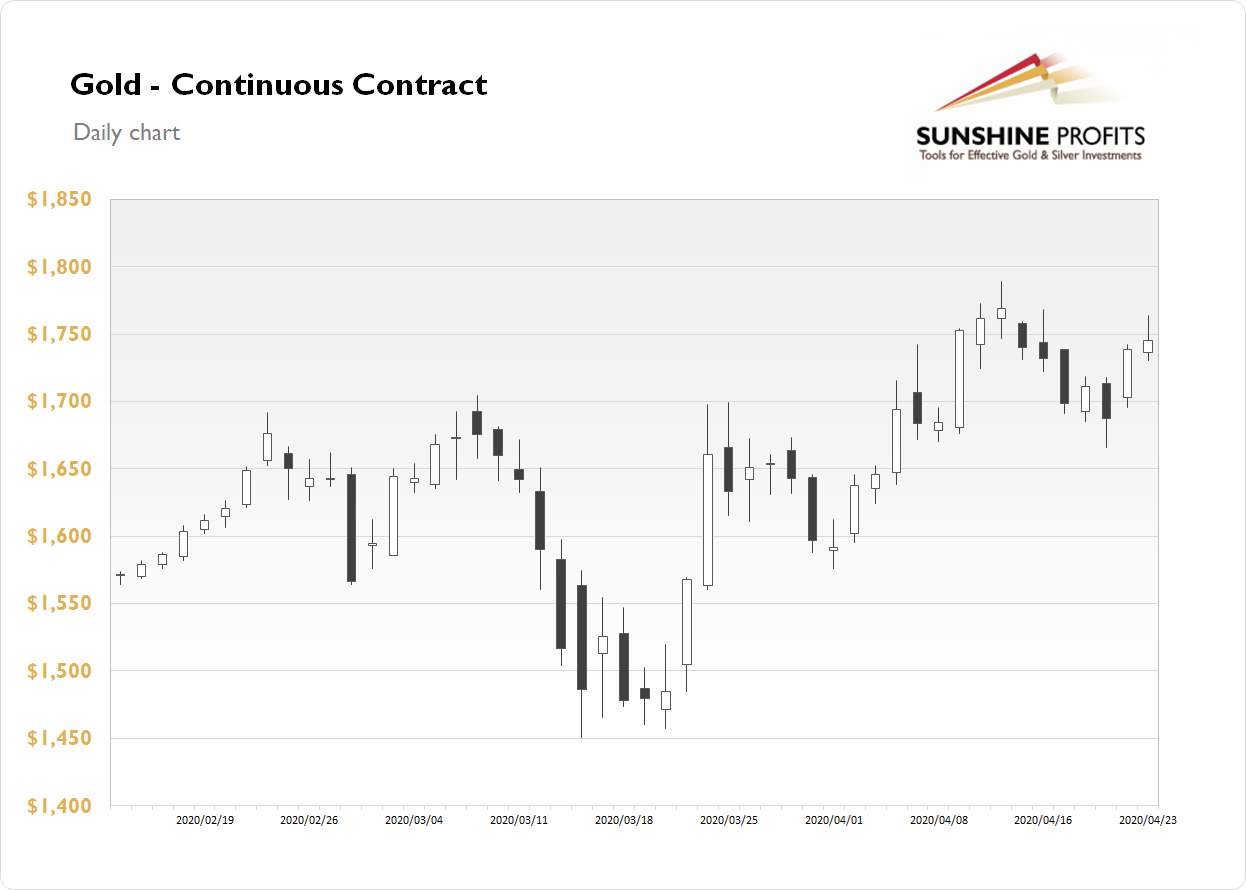 Gold is up 0.1% this morning, as it continues to fluctuate following the recent advance. What about the other precious metals? Silver has gained 0.14% on Thursday and today it gains 0.7%. Platinum gained 2.97% yesterday and today it is down 1.3%. Palladium gained 5.75% on Thursday and today it is up 2.2%. So precious metals trade within a short-term consolidation.
The recent economic data releases have revealed more coronavirus damage to the economy. Yesterday's Unemployment Claims number was above 4 million. However, Flash Manufacturing/Services PMI's releases weren't very bad. Today we've had mixed Durable Goods Orders data release. Investors will also wait for the Revised Michigan Sentiment number release at 10:00 a.m.
Thank you.
Paul Rejczak
Stock Trading Strategist
Sunshine Profits - Effective Investments through Diligence and Care
Back