The gold futures contract lost 0.49% on Thursday, as it retraced some more of the recent advance. The market broke above the short-term consolidation and it reached new medium-term high last week. On Tuesday it was the highest since November of 2012. The high was at $1,788.80. Mounting pandemic fears are supporting the demand side and gold is still acting as a safe haven asset.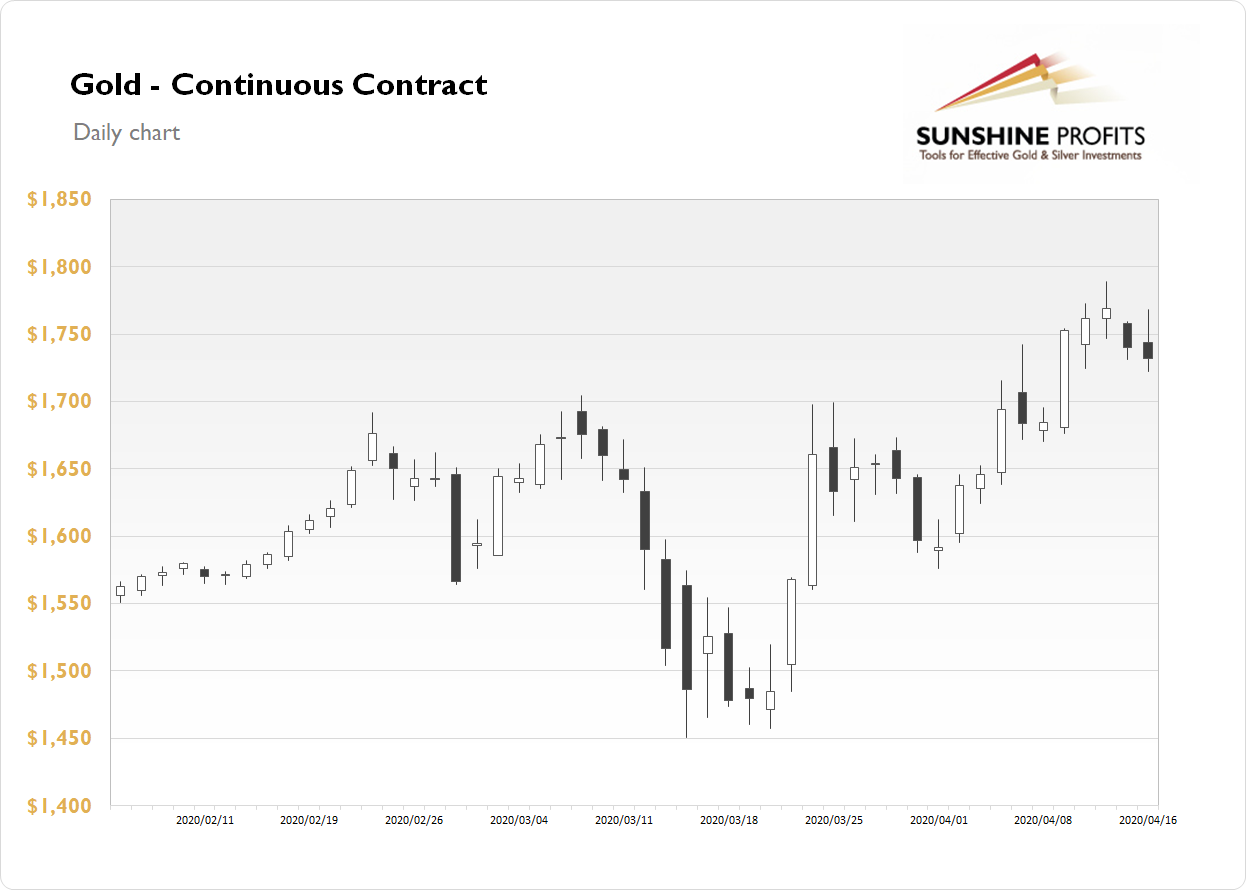 Gold is 0.9% lower this morning, as it is below its Wednesday's and Thursday's daily trading ranges. What about the other precious metals? Silver gained 0.75% yesterday, as it extended its short-term consolidation. Today it is 2.4% lower. Platinum lost 1.40% on Thursday and today it is 2.0% lower. Palladium lost 1.53% on Thursday and today it is trading 0.2% higher.
Yesterday's U.S. Unemployment Claims release was slightly better than expected, despite surpassing 5 million. We may see more bad economic data releases in the near future, as they will be revealing coronavirus damage to the economy. The markets may be volatile on a quadruple witching day today - stock index futures, stock index options, stock options and single stock futures series expiration.
Thank you.
Paul Rejczak
Stock Trading Strategist
Sunshine Profits - Effective Investments through Diligence and Care
Back