All top gold & silver ETFs and ETNs. All in one place.
The Internet's most complete gold & silver ETF ranking.
We've included over 100 ETFs and ETNs in this list, which is more than in any competing product.
All the right attributes for all the right reasons.
Each ETF and ETN is described by 11 important characteristics that matter when it comes to choosing an investment fund to trade.
Inside facts revealed.
We've included all there is to know about each entry on the list, the fund's owner reputation, along with closeness to the real metal.
Your ranking. Your way.
This interactive list enables you to quickly find your top picks for ETFs and ETNs by selecting the characteristics that are relevant to your trading style.
Here's how the ranking looks in the concentrated mode: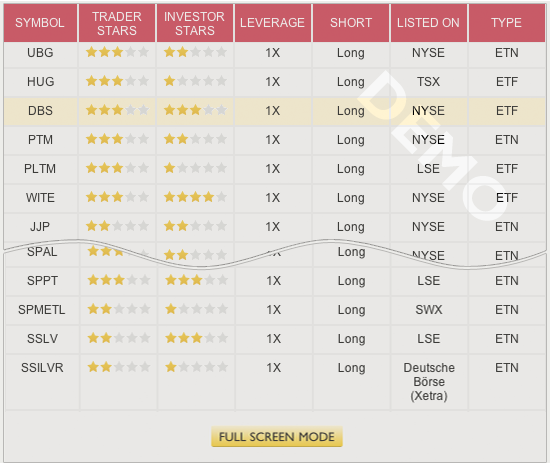 And here's one of the parts of the full screen mode that includes all the details (click on the picture to enlarge it):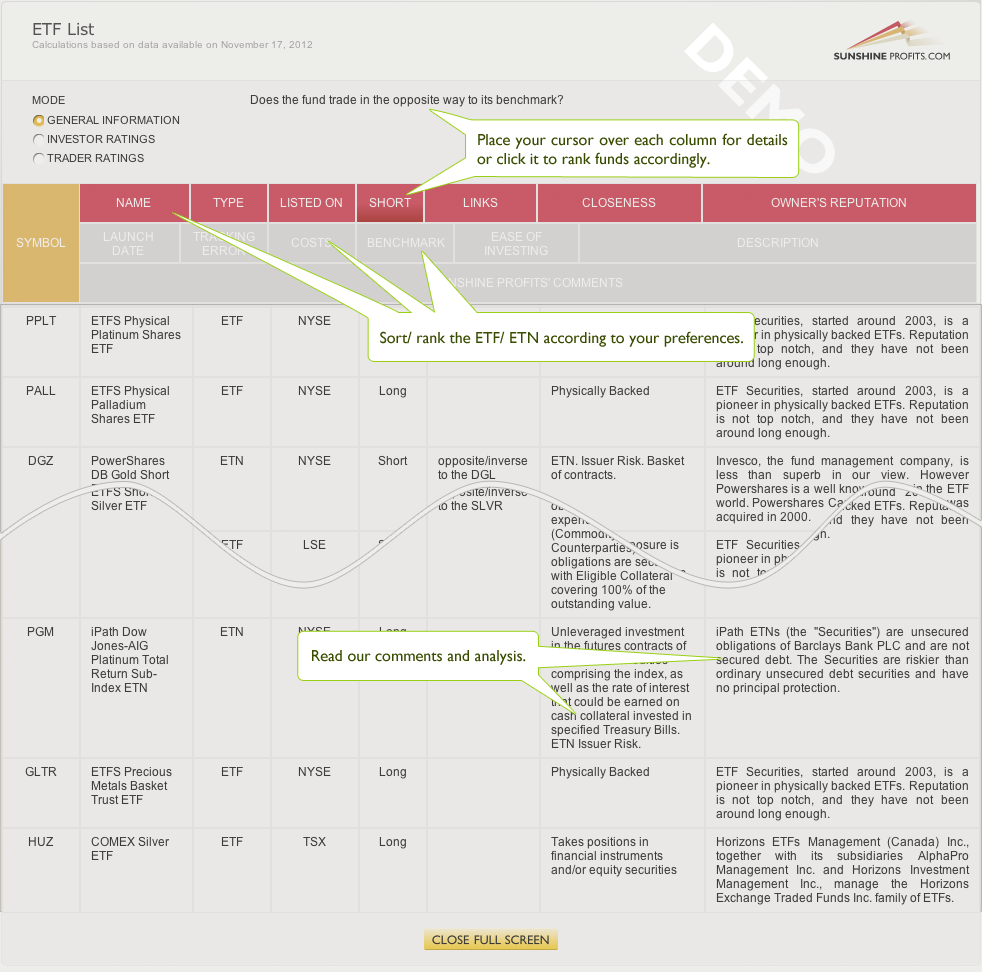 More Great Tools
Get to try everything that makes Sunshine Profits leaders in software for precious metals investors. Free newsletter included.
No credit card required
Premium Updates
More
Status

Status

Status
Dear Sunshine Profits,