Please log in to read the entire text.
If you don't have a login yet, please select your access package.
If you have been following along, you know about the Russell 2000 Reconstitution. Is there a way to make it work for you with a value theme?

Before we dig into opportunities on pullbacks, here's a brief reminder about yesterday's recap of the various ETFs we're following and the good calls we've had on them.

Buying on Pullbacks
As this US equity bull market marches on, it is a good practice to keep a pulse on the broader indices in the short-term, to take a current measure of a market. While reviewing many different ETFs, it is apparent that many of the charts look the same at this moment.
If buying, I prefer to buy on pullbacks. Who doesn't? Many traders like to trade on momentum, and that is also a proper strategy. For me, it is the pullbacks in a bull market that seem to have the most favorable risk/reward propositions, so taking a measure of the broader indices regularly can be beneficial.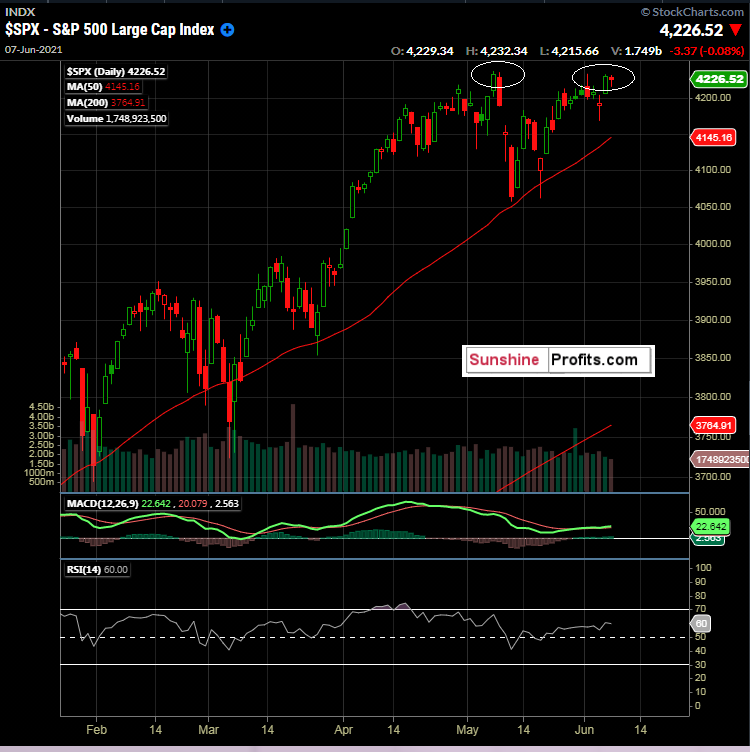 Figure 1 - $SPX S&P 500 Index January 22, 2021 - June 7, 2021 Daily Candles Source stockcharts.com
As we can see, the $SPX is near the top end of its short-term range, with the key levels to know being 4232.60 being its all-time closing high (so far) on May 7. 2021.
Given the current macroeconomic theme, including higher inflation, a weaker dollar overall, government spending, corporate labor expense reductions (think working at home), and more, I do expect the overall market to continue its march higher. However, when we are in a range, I don't find much benefit to getting long near the very top end of a range for several reasons.
What if the top of the range holds? Then, I could have used more patience , and gotten a better entry level.
What if the market breaks out of the top of the range and then fails? Patience would have been good here too.
What if the market breaks out of the top of the range and continues marching higher?! Then we may have missed a short-term opportunity. However, markets like to come back and test the old highs of ranges. This allows more time to discover more information and to potentially get even better entry points. Patience can go a long way.
So, at this moment, I would be looking at the 50-day moving average. Keep that on your radar, folks! It has been an excellent indicator in the S&P 500 on many attempts. You can read more about this in the May 12th publication.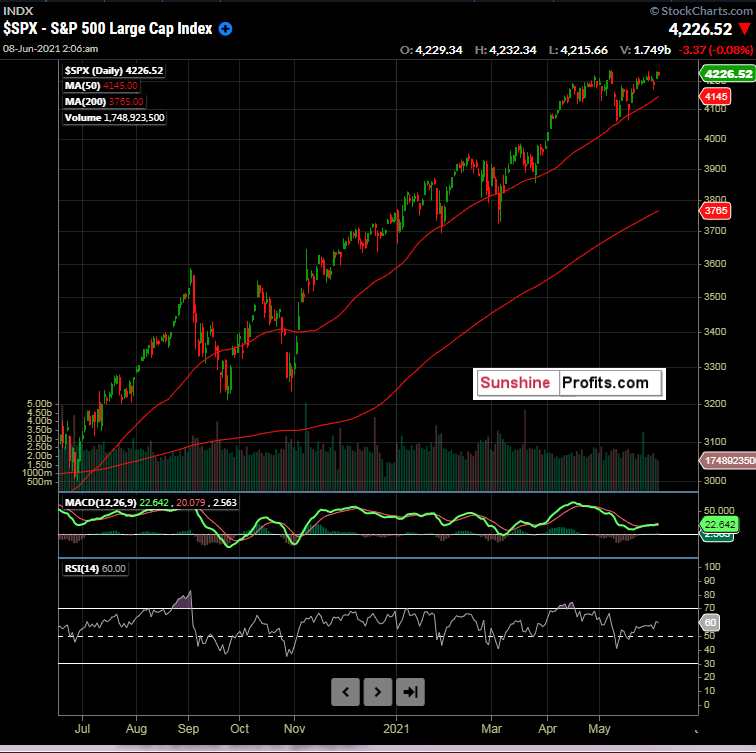 Figure 2 - $SPX S&P 500 Index June 18, 2020 - June 7, 2021 Daily Candles Source stockcharts.com
Given that we are at the top of the recent range, I like to analyze some what-if scenarios. What if we do get a pullback? That would be the best scenario, in my opinion. If and when a pullback occurs, there may be several trades already in place. That can be working well for a trader to ride out a garden variety pullback while making a shopping list for new opportunities. So, what if we get a pullback, to say the 50-day moving average?
The small-cap value space has been a solid place to be in 2021. The ETFs in this space focus on smaller market capitalization stocks that seek value instead of growth. While "small cap value" may sound counterintuitive, there have been some ETFs with exceptional performance in this area during 2021.
With patience being the key theme today, where could we focus attention, if and when we get a meaningful pullback? Today, for our premium subscribers, we dig into an ETF in the space that has delivered a YTD return exceeding 45% as of the time of this writing.
Not a Premium subscriber yet? Go Premium and receive my Stock Trading Alerts that include the full analysis and key price levels.
Thank you for reading today's free analysis. If you would like to receive daily premium follow-ups, I encourage you to sign up for my Stock Trading Alerts to also benefit from the trading action described - the moment it happens. The full analysis includes more details about current positions and levels to watch before deciding to open any new ones or where to close existing ones.
Thank you.
Rafael Zorabedian
Stock Trading Strategist
Back