In short: speculative long positions, target at $19,500, stop-loss at $8,600.
In today's analysis we would like to focus on what has changed or, perhaps, what hasn't since our recent alerts were posted. To do that, we would like to focus on the short-term BitStamp chart.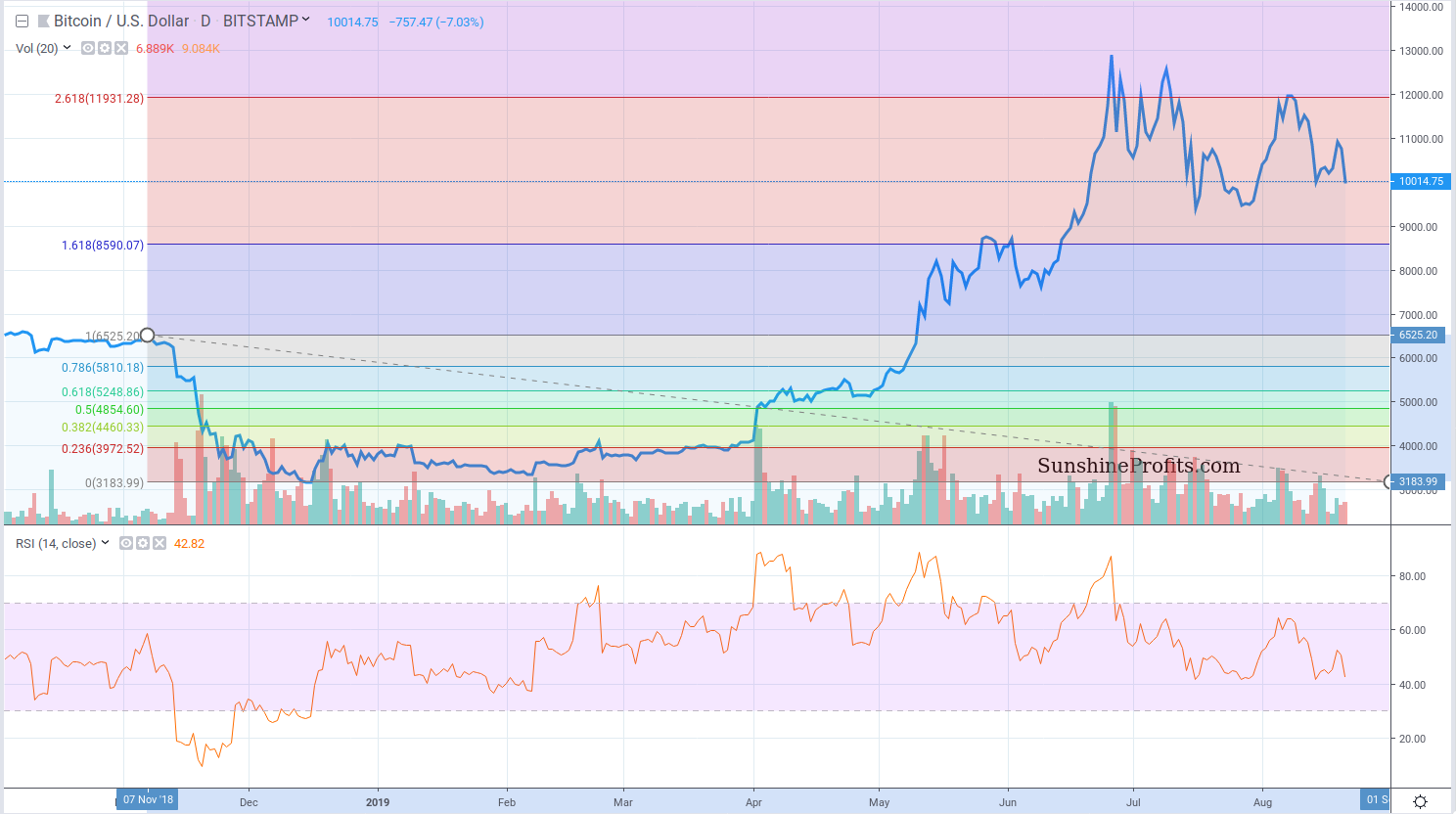 Right off the bat, the most important development is the… lack of important developments. We see that Bitcoin went up in the recent past and stopped almost exactly at the 2.618 Fibonacci extension. This level can now be understood as a potential zone where Bitcoin reverses (at least for now). The currency has tested this level three times so far, the last time being during the last more pronounced move up. And three times Bitcoin failed to break above this level in a convincing way. This could be read as a bearish hint. At the same time, the currency has not moved convincingly away from this level to the downside. Bitcoin is still in "no man's land" as far as serious implications are concerned. So, the implications are not actually bearish. And the RSI suggests that the move down has made room for more potential appreciation in the future. If we see a break above $12,000, we could see more appreciation from there.
The mere fact that there has been no great change suggests that the situation is still the way it was before, that is bullish, as the currency is still very much in an uptrend. Sure, the picture could change but operating on what we see today, the outlook is still very much bullish in our opinion.
Summing up, in our opinion long speculative positions might be favorable at the moment. The short-term focus is on $12,000.
Trading position (short-term, our opinion): long positions, target at $19,500, stop-loss at $8,600.
Thank you.
Regards,
Mike McAra
Bitcoin Trading Strategist
Bitcoin Trading Alerts
Back