We Have Been Featured in Other Major Gold Websites:
While we have been conducting research on the precious metals market and financial tools for many years before that, our essays have been publicly posted since 2008. Our work have been featured and quoted on multiple gold & silver investment websites and on many other portals on the Internet. The main one's include:

Kitco.com

Kitco is one of the biggest (if not the biggest) website about precious metals. Our archives on Kitco go back to 2008:
Minyanville.com

The site features a roster of more than 40 world-class "Professors" comprised of traders, money managers and some of the best minds in business media. Minyanville's mission is to affect positive change through financial understanding, from the ABCs to the 401(k)s. Przemyslaw Radomski, CFA has been one of the professors at Minyanville.com since 2009. Click here to see archives.

Yahoo! Finance

Yahoo! Finance is a service from Yahoo! that provides financial information. It is the top financial news and research website in the United States, with more than 23 million visitors in February 2010, according to comScore. Our essays have been posted, linked in headlines for many precious-metals-related equities/indices and featured on Yahoo!'s message board.

Seeking Alpha

Seeking Alpha is the premier website for actionable stock market opinion and analysis, and vibrant, intelligent finance discussion. Seeking Alpha has a strong readership among money managers, research analysts, investment bankers, and serious individual investors. Click here to see our archives.

Gold-Eagle

Since 1997 Gold-Eagle.com has been a leading research destination for investing insights and commentary on gold, other precious metals, and the economy in general. Gold-Eagle provides the latest gold articles, technical analysis, gold market news, live gold spot prices and charts.
Click here to see our archives.

GoldSeek / SilverSeek

GoldSeek.com and SilverSeek.com delivers real time information on the silver markets to the largest silver audience in the world.
Click here to see archives

24hGOLD

24hGold.com, dedicated to precious metals, energy and natural resources, presents the current events of these sectors through various resources such as a press review, articles and editorials, resource sector news and press releases, intraday and historical charts. Click here to see our archives.

Oil N' Gold

Oil N' Gold aims at providing traders the most timely information and precise analyses on commodity trading. Click here to see our archives

Mister Currency

MisterCurrency.com is a website that helps you compare currency solutions available to you around the world. The website provides a comprehensive choice of companies offering services related to foreign currency exchange and money transfer. As featured in MisterCurrency.com archives.

Goldseiten

GoldSeiten.de ist seit 1999 das führende Edelmetall- & Minen-Portal des deutschsprachigen Raumes. Aktuelle News, Meldungen, Kommentare und Termine ausschließlich zu Edelmetallen, Rohstoffen und Bergbaugesellschaften. Kolumnen bekannter Autoren, Fondsmanager und Fachleute, sowie umfassende und detaillierte Hintergrundinformationen, seit nunmehr 7 Jahren als Standard auf dieser Webseite.
Klicken Sie hier, um das Archive zu sehen
GoldSeiten.de is since 1999 the leading precious metals & mining website in German language area. Latest news, messages, comments and events exclusively for precious metals, commodities and mining companies. Columns by famous authors, fund managers and professionals, as well as comprehensive and detailed background information, offered for 7 years now as a standard on this website.
Click here to view our archives

The Market Oracle

The Market Oracle is a free Daily Financial Markets Analysis & Forecasting online publication. They present in-depth analysis from over 250 experienced analysts and we are proud to be among them.
Click here to see archives

SafeHaven

A financial portal with an emphasis on Gold and Preservation of Capital. Click here to see our archives.

GOLDSHEET Mining Directory
GOLDSHEET Mining Directory is a comprehensive worldwide resource for mining related websites, which currently lists over 3000 mining firms, along with newsletters, mutual funds, and other interesting and useful sites.

Sunshine Profits' articles translated to other languages...

Kitco.cn - localized version of well known portal is translating our articles into Chinese

...also seen on

Would you like to get access to our analyses before they are posted on the above websites and read details that they don't receive at all? Easy. You'll get all the above and more by signing up for our free gold newsletter. You'll stay updated on our latest free analyses and you'll also get 7-day trial of our Gold & Silver Trading Alerts. Sign me up!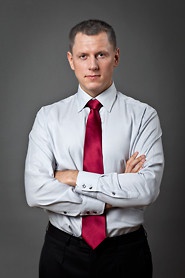 Przemyslaw Radomski, CFA (PR) is the founder, owner and the main editor of SunshineProfits.com
More
Free Gold Newsletter
with details not available
to 99% investors
+ 7 days of Gold Alerts
+ Mining Stock Rankings
No credit card required